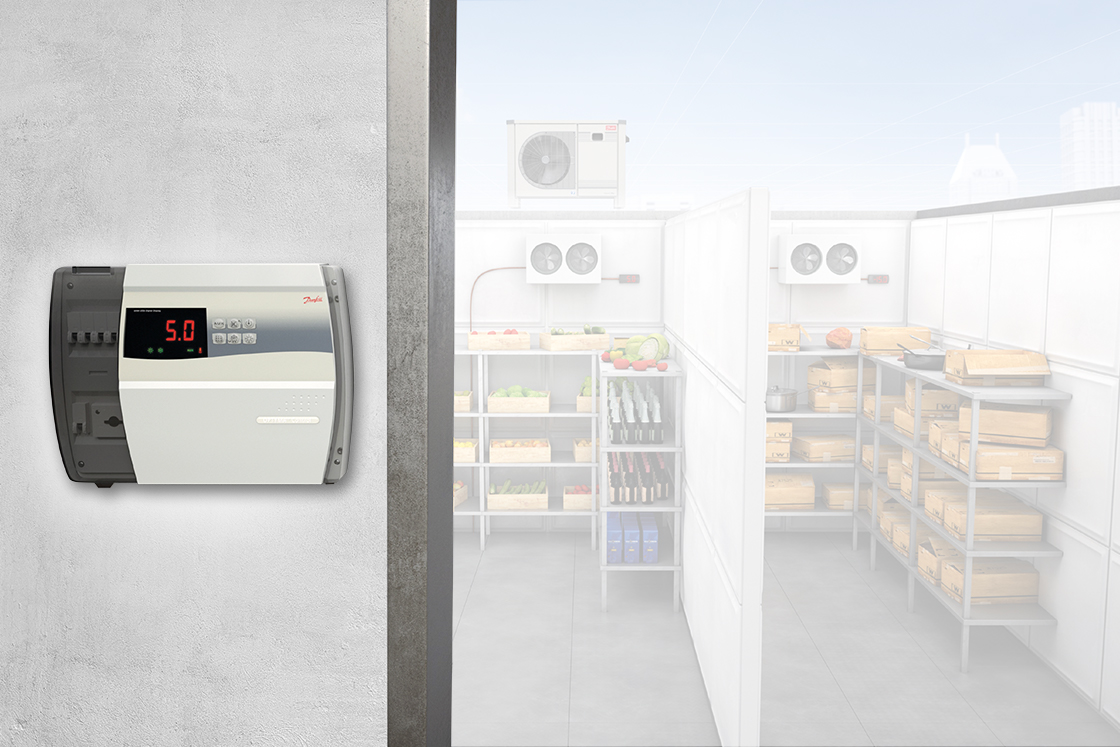 Danfoss has unveiled an upgraded version of its Optyma cold room controller that adds new efficiency features and connectivity for self-contained rooms, remote condensing units and rack systems.
The upgraded Optyma Control is, like previous versions, designed to integrate with Danfoss Optyma condensing units and other condensing units in the market. It includes standalone control for single or three-phase systems at up to 7.5 HP, so is designed for both small and larger cold rooms.
The new controller offers direct control or pump down operation, multiple defrost methods, including hot gas defrost and simple installation and operation. The upgraded version supports six outputs, and a RS485 serial is always available to connect to Danfoss system managers, and ultimately to the Alsense Cloud services.
The updated Optyma Control also has other features to help cold room contractors protect equipment, maintain safe temperatures, and save energy. Smart defrost options and support for hot gas defrost helps reduce energy consumption, while emergency operation modes help protect fans and condensers in the event of a faulty probe.