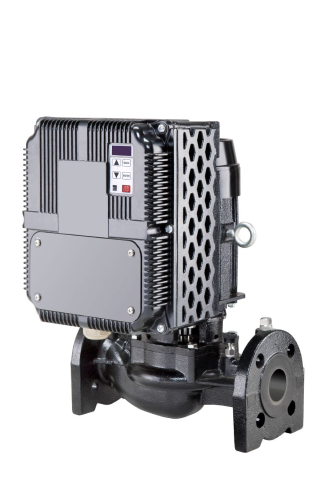 The surface pump model SSLD, which will be introduced to the Japanese pump market in May 2010, employs a permanent magnet synchronous motor (PM motor). The SSLD pump model provides improved performance and efficiency by driving a newly developed pump based on Ebara's hydraulic analysis technology with a PM motor that is more efficient than the IE3 efficiency level defined by IEC standards.
The pump is equipped with a dedicated inverter as standard and allows the rotational speed to be set according to the conditions in which it is to be used. By packaging the dedicated inverter and sensors for rotational speed control, including constant pressure control, the amount of energy consumed can be reduced by 50% or more compared with Ebara's conventional induction motor pumps.
While the Ebara SSLD model will cost more than conventional pump products, the lower running costs mean that the price difference can be recovered in about three years.
Ebara will initially release the new energy saving series in Japan only. Some models will be launched in other countries later this fiscal year.