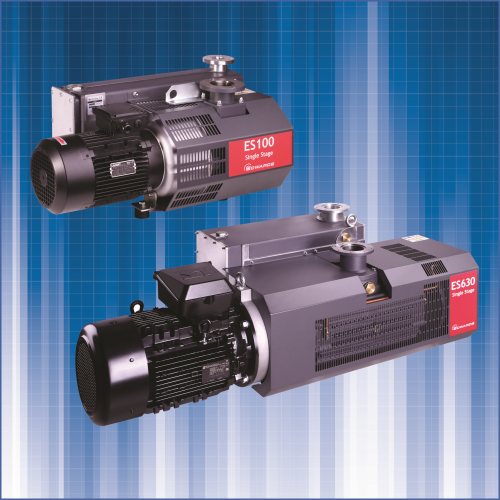 Edwards' new single stage oil sealed rotary vane pumps includes an optimised oil return system, designed to remove pressure fluctuations that are often seen in single stage pumps.
The pump mechanism on the new ES pump has been refined to produce a better quality of vacuum; the pumping speed is maintained even at lower pressure, extending the operating pressure range. The new pump has been developed to run cooler and have a longer oil lifetime than other comparable oil sealed vacuum pumps, bringing a low cost of ownership. The in-built oil mist filter ensures minimal oil emission. The company claims that the ES also has the added benefit of running more quietly than most comparable single stage rotary vane pumps.
For convenience and ease of integration, the ES pump features in-built ISO and BSP connections; its oil and filter changes can be serviced on site by the user.
The new ES pump is designed to be used in many industrial applications, including heat treatment and coating. There are five variants in the range to suit different requirements, ES65, ES100, ES200, ES300 and ES630. These can be used individually or with the EH range of mechanical booster pumps (variants available from EH250 to EH4200) to increase both performance and ultimate vacuum.