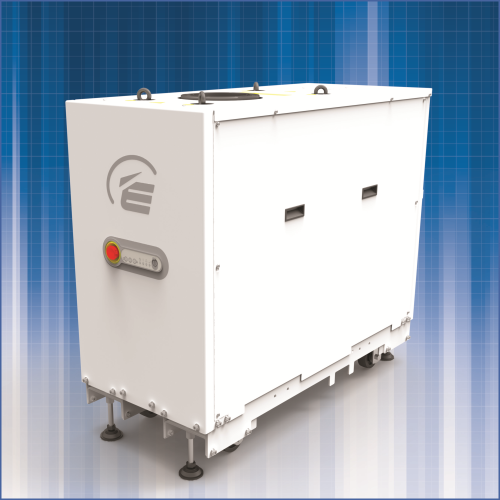 The new GXS450 and GXS750 pumps are suitable for applications requiring rapid pumping of large gas volumes, such as steel degassing and metallurgy processes, glass coating, solar coating, LED manufacture and load-lock applications for vacuum chamber evacuation.  
Edwards' pumps feature screw technology and an improved efficiency drive with high peak pumping speeds of up to 740m3h-1. When combined with a booster pump they can offer higher speeds of up to 3360m3h-1 and achieve vacuum typically down to 5x10-4 mbar without purge.  
The pumps are an extension of the existing GXS range, which is suitable for harsh applications and has advanced temperature control, low maintenance and long service intervals of up to five years.
"At Edwards we have extensive experience of designing pumps for harsh process vacuum applications and now customers requiring higher pumping capacity can realise the full benefits of our intelligent screw technology," said Owain Charles, Edwards product manager – GV dry pumps.  
There are now 10 variants in the range, with the GXS450 and GXS750 available as stand-alone pumps or as booster combinations GXS450/2600, GXS450/4200, GXS750/2600 or GXS750/4200. The smaller versions include the GXS160 and GXS250 or GXS160/1750 and GXS250/2600.