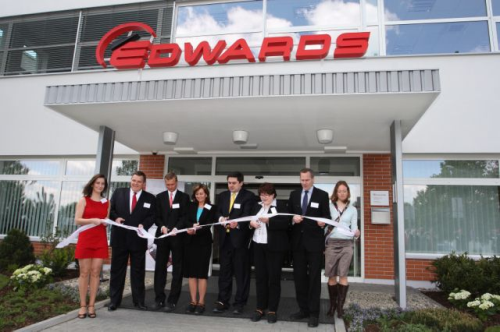 The 20 000 m2 site is Edwards' new global centre for vacuum pump manufacturing and the company's first volume vacuum pump manufacturing facility in mainland Europe.
Edwards now has seven manufacturing sites around the world, including facilities in the UK, Korea and Japan.
"We are delighted to open our new world class facility in Lutín, which will help sustain our leadership of the global vacuum market," said Matthew Taylor, CEO of Edwards. "Our significant investment in this new site enables us to manufacture closer to customers in central Europe, which improves our response times. It also allows us to raise the bar in sustainable manufacturing, product quality and performance."
Edwards will manufacture a range of existing and new products for general vacuum at the Lutín site including the new nEXT turbomolecular pump, the GXS dry pump, and the new CXS dry vacuum pump.