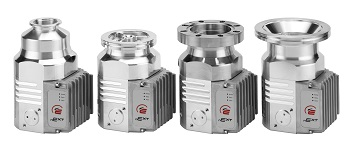 This new turbomolecular pump builds on the success of the EXT75DX model and delivers an improved performance in a smaller package, while maintaining the same high levels of reliability.
The nEXT85 is suitable for a range of R&D and high energy physics and for analytical instrument uses. The in-built infra-red temperature sensor which directly measures the rotor temperature is only possible with the nEXT85, and delivers an increased performance envelope and improved thermal control.
The nEXT85 also improves on the communications of previous nEXT pumps with an on-board USB port allowing simple communication with Edwards' free nST software. The pump is also available in standard or higher compression variants.