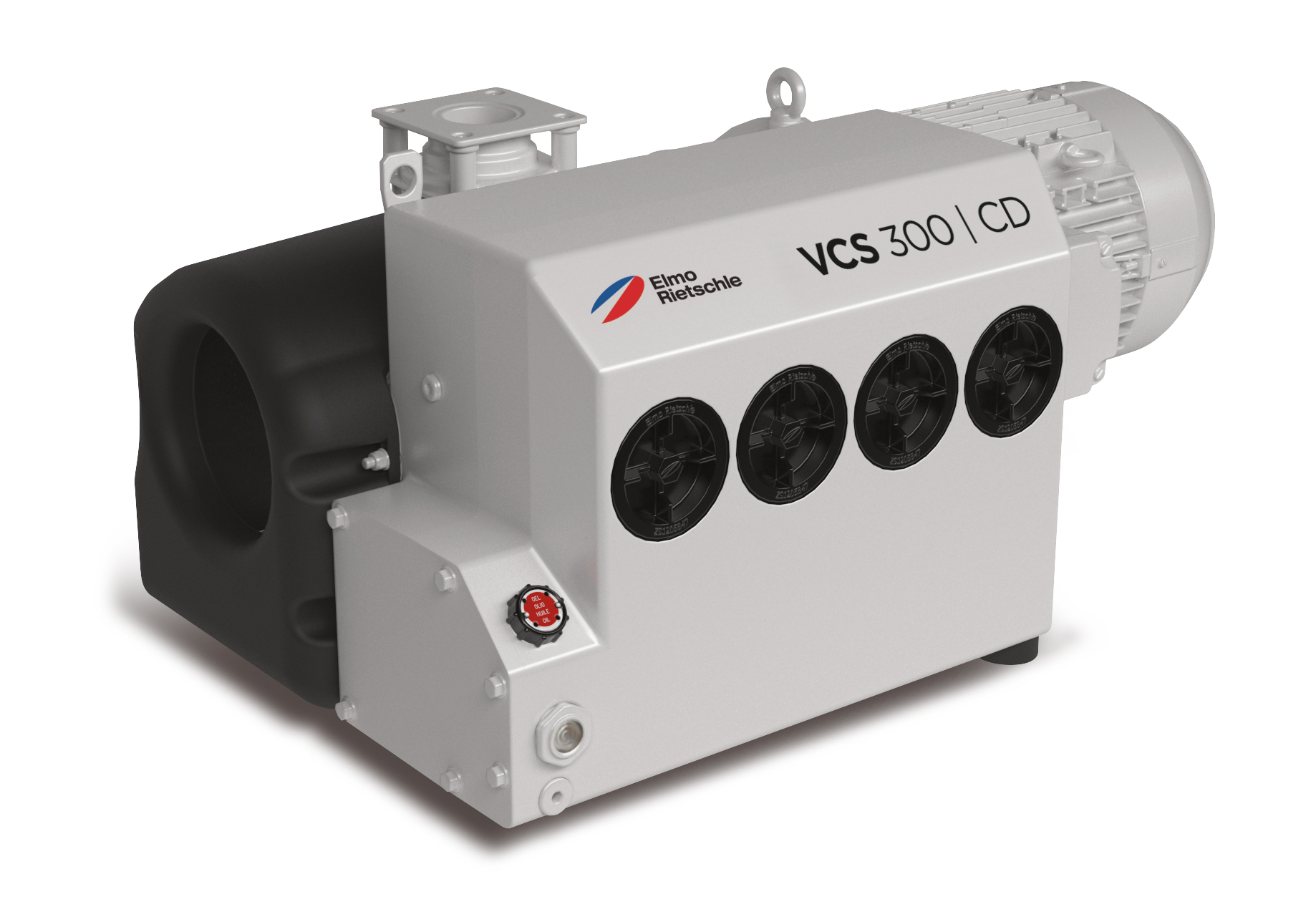 Elmo Rietschle has launched its new oil-lubricated rotary vane pump, the V-VCS, with a new design which offers operators a reduction in weight, noise and size to ensure the system is easily adaptable for a wide range of OEM machines. Superseding Elmo Rietschle's V-VC202 and V-VC303 pumps, the new V-VCS pump delivers volume flow capacities ranging from 200–360 m3/hr, and ultimate vacuum of 0.5 mbar (abs). It has a low noise output of 67 dB(A), eliminating the need to be housed in a separate area due to noise levels.
The new V-VCS has been designed to reduce maintenance needs and it has fewer filter requirements than its predecessor, without any drop in the system's oil particulate removal capabilities.
The company says its reduced oil consumption makes it one of the most eco-friendly oil-lubricated solutions on the market. Its weight is 45kg less than its predecessors and the system also generates less heat, operating at a lower running temperature, and the overall size of the unit has also been reduced to take up less floor space than previous models.