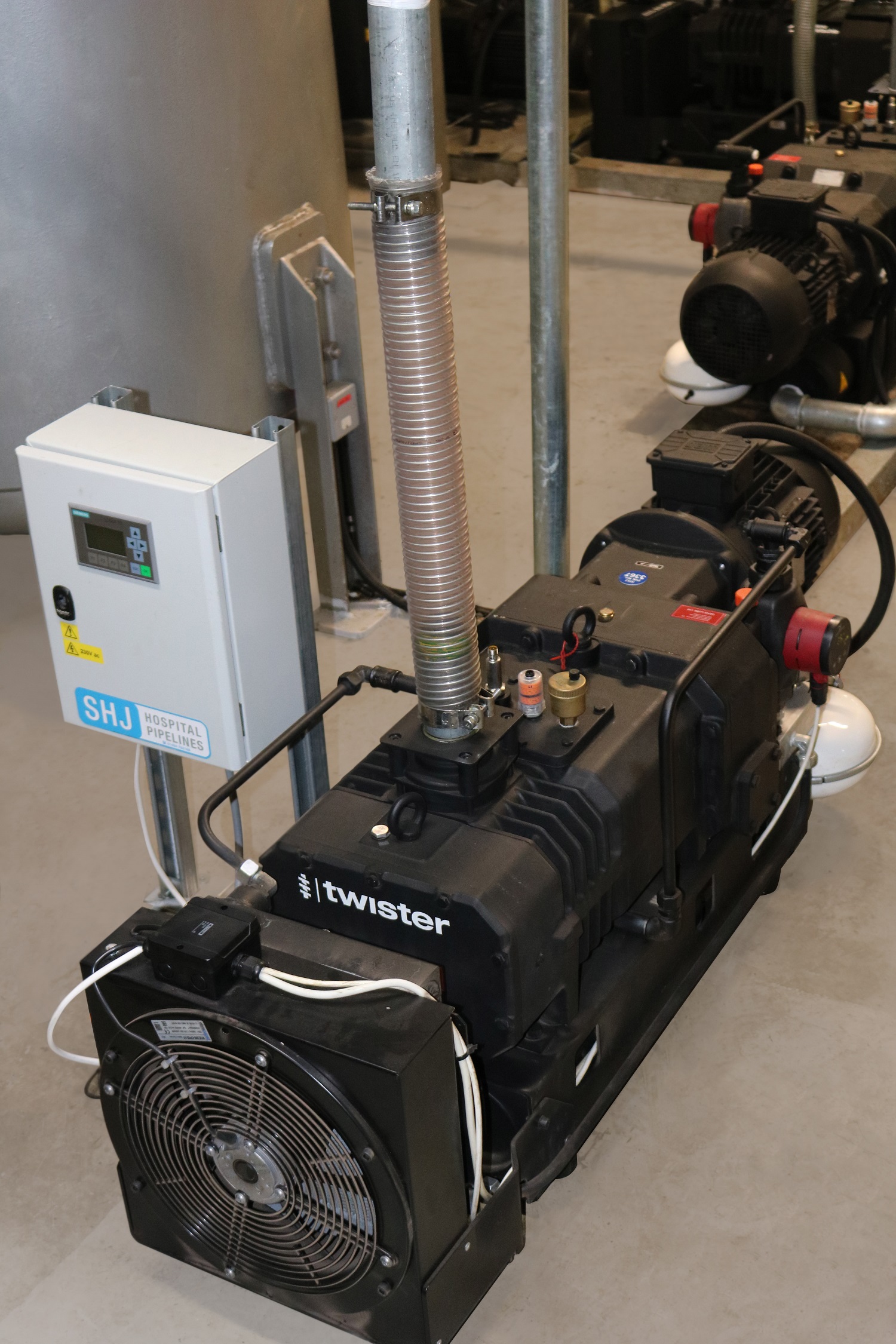 SHJ Hospital Pipelines (SHJ) is using Gardner Denver's Elmo Rietschle oil-free, screw vacuum pumps in its piped medical gas systems.
SHJ supplies piped medical gas systems for hospitals which incorporate vacuum technology to help draw off liquids that might occur during surgery in theatres, or from patients staying on wards.
To help deliver the medical gas required, Gardner Denver has supplied its S-VSI 301 screw vacuum pump to SHJ. There is no oil within the screw technology's pumping chamber and so the risk of process contamination is reduced to zero. This makes it suited to the healthcare environments in which SHJ operates and which require this kind of solution.
The S-VSI screw vacuum pump offers suction capacities from 100 to 600 m3/h and end vacuum of 0.01 mbar (abs.) and has very low noise levels because of the low rotational speed of the screw technology.
Kevin Witt, service manager at SHJ, said: "Most hospitals will commonly fit oil-lubricated centrifugal vane vacuum pumps within these systems. In contrast, we are one of only a few medical gas companies in the UK that are now using screw vacuum pumps too."