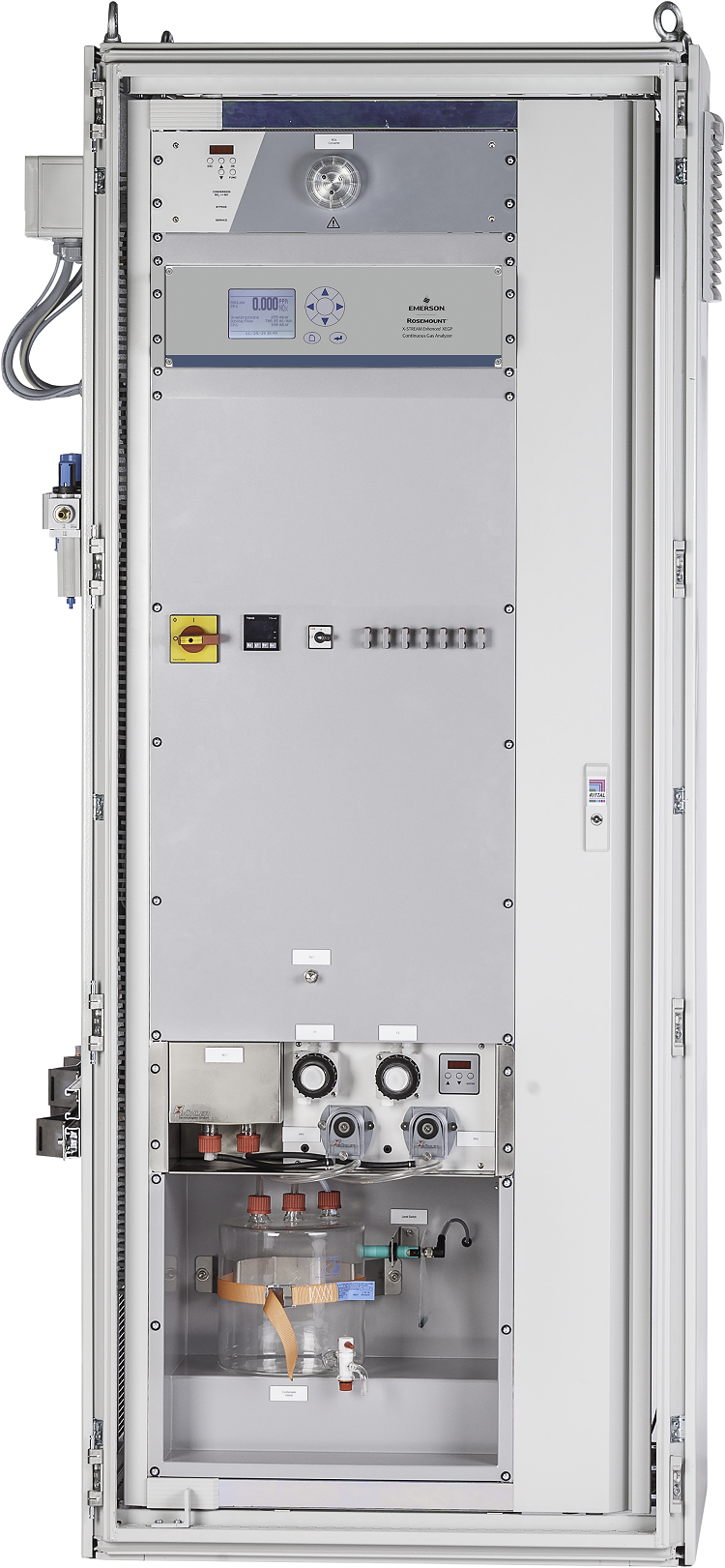 Emerson has released its new Rosemount XE10 Continuous Emissions Monitoring System (CEMS), designed to help industrial plants meet increasingly stringent environmental regulations and evolving sustainability demands.
The XE10 CEMS has built-in performance analytics and automated validation capabilities, which ensures accurate emissions' monitoring and reporting to help plant operators reduce the risk of non-compliance shutdowns and penalties.
Designed for rapid deployment, the new system is a compact and standardised solution certified to European standards EN 14181 and EN 15267, and also complies with the emissions' reporting requirements of the US Environmental Protection Agency (EPA).
As a modular, integrated emissions monitoring system, the Rosemount XE10 is simple and fast to configure and comes complete with a gas sampling and conditioning system and up to three gas analyser modules. Each module can accommodate different measurement ranges for different gas components, including CO, NOx, SO2, CO2, and O2.
The XE10 CEMS also provides simplified web-based access to built-in performance analytics, enabling visualisation of actionable process information for faster and smarter decision-making. This empowers plant operators to shift their strategy from reactive to proactive environmental compliance.