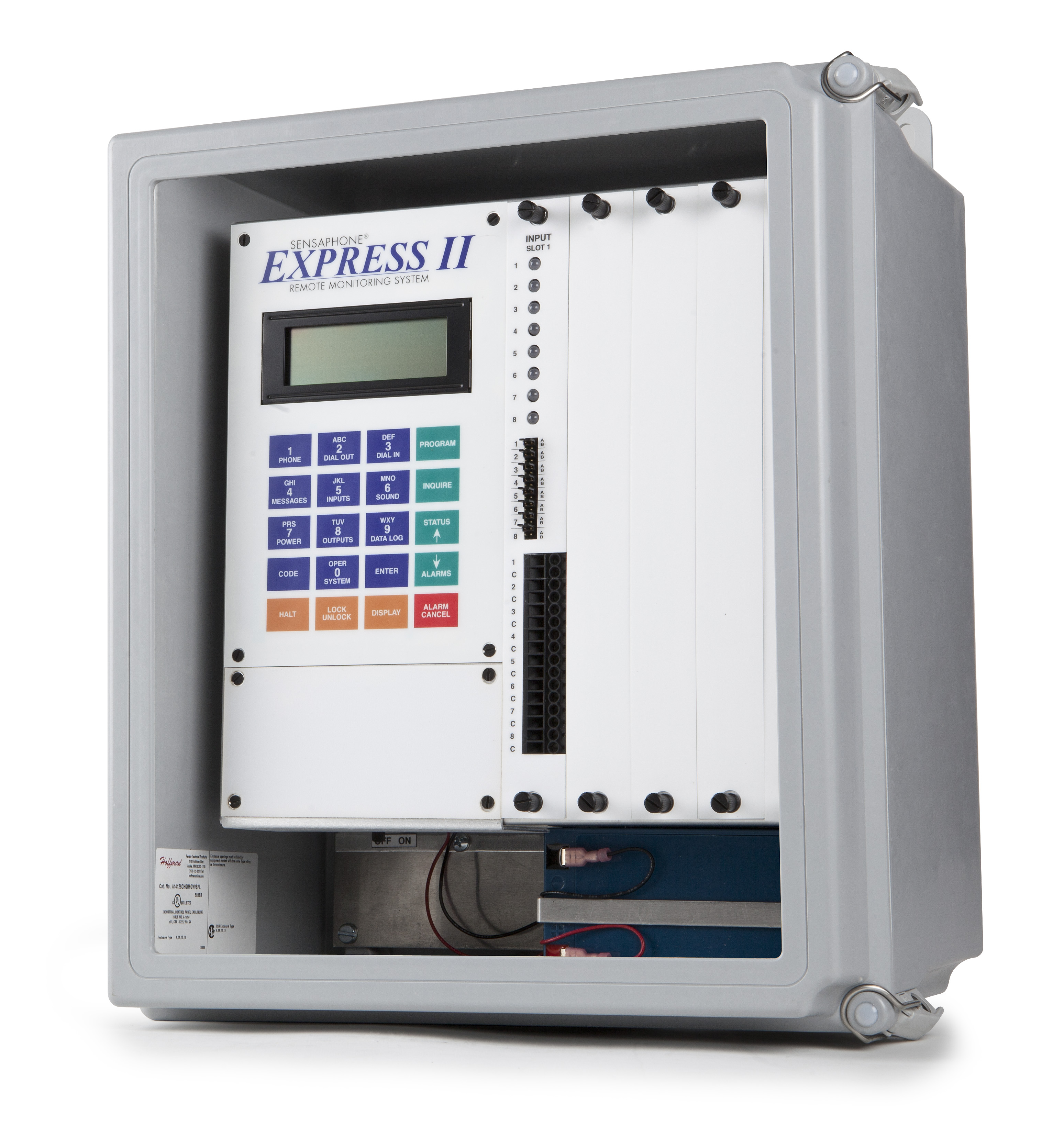 Sensaphone has introduced its Sensaphone Express II Monitoring System for large water and wastewater facilities.
The Express II system is expandable to include up to 40 channels and so is designed for facilities that require many monitoring points or for operations that are planning future growth.
The system allows users to remotely monitor for changes in environmental conditions and equipment performance around the clock and easily integrates with existing floats, pump alarm outputs and level transducers.
Housed in a NEMA-4X enclosure, the Express II is protected from dust, dirt and moisture both indoors and out. Operators can increase monitoring capability with expansion input and output cards. The LCD display shows continuous input status and assists with keypad programming for simple setup. The internal rechargeable battery backup provides 12 hours of continuous monitoring and alerts in the event of a power outage.
Water facility operators can use the Express II system to monitor the status of pumps, tank levels, indoor and outdoor temperature, humidity, ventilation, carbon dioxide and power failure.