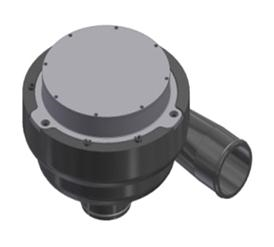 The Torrent Technology brushless permanent magnet electric motors have been devised to tackle the problem of poor efficiency in smaller electric motor-based products (100W – 5kW).
They mark the next phase of development of IEMS, a company founded by Australian electric motor experts and developed under the wing of technology transfer specialist Isis Innovation (Hong Kong).
"To achieve a high level of efficiency in small motors we work to match the motor and controller combination for the specific end application. Our design team has developed a suite of modular components and works closely with clients to provide them with an optimized solution," said IEMS director David Gehlert.
"IEMS has developed the design, manufacturing and assembly operations together so cost-effective, highly efficient motors can be produced for a wide spectrum of motor applications when compared to competitors," added Isis Innovation (Hong Kong) director Dr David Baghurst.
Target markets for the motors include swimming pool, submersible and engine cooling pumps, refrigerator compressors and air conditioning applications.