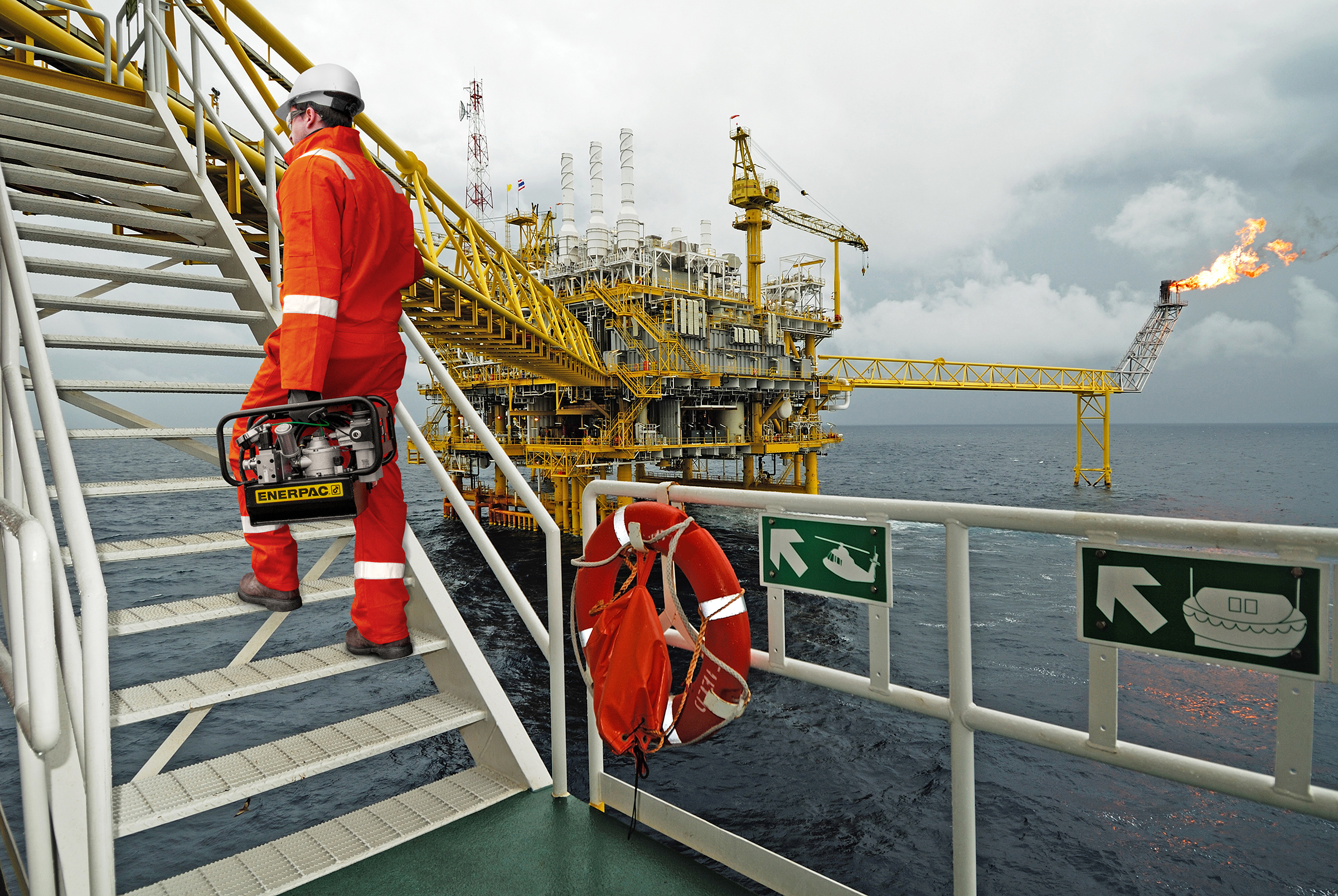 Enerpac's new LAT air hydraulic torque wrench pump has a compact design which allows its use in areas difficult to access with larger air powered pumps.
Featuring the Enerpac piston design, a reinforced Filter Regulator Lubricator (FRL) support and air supply connection, it weighs under 18.2 kg with oil and is easy to transport and manoeuvre in constrained spaces.
The LAT air hydraulic torque wrench pump is designed and tested for use in tough environments. The roll cage protects key components and provides increased support and protection of the FRL from vibration. The heavy-duty air supply connection and piston design enables long life, key components are easy to access and a skid rail accessory prevents reservoir wear from rough surfaces.
Additional key features include:
•              Optimised for use with Enerpac DSX aluminium torque wrenches
•              Large oil capacity: 3 litre, 1.9 litre useable
•              A 12.7 mm (½ in) air supply connection with integrated roll cage support
•              10.2 cm (4 in) calibrated gauge
•              ATEX certified
•              Two button pendant with 4.5 m cable
•              Two oil fill sight glass indicators
•              User adjustable relief valve.