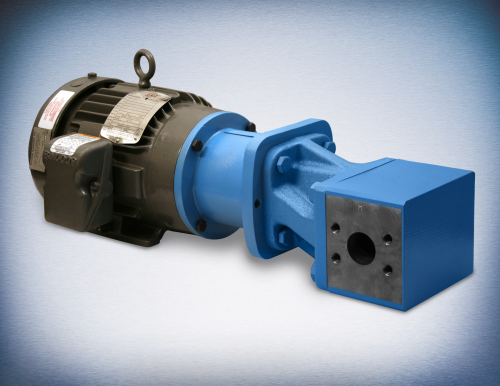 The Viking SG series gear pumps range now features 29 models, says Michael Smith Engineers, who is providing the pumps.  
The range of pumps from Viking now includes models rated for maximum continuous pressures up to 34 bar and maximum intermittent pressures up to 172 bar.     
In the Viking SG series gear pumps, shaft movement is minimised which can help lengthen seal life, with radial (side-to-side) movement, or misalignment, prevented by close-coupled motor mounts, or outboard bearings for foot-mounted pumps. Axial (back-and-forth) movement is minimised by spur-type gears, instead of helical gears, which can cause gear thrust on contact components. The pumps incorporate anti-friction needle bearings which eliminate bearing wear at start-up and shutdown.
 Viking SG series gear pumps are suitable for centralised lubrication systems, polyurethane metering and mixing, compressor lubrication, burner feed, pipeline sampling, heat transfer and adhesive and sealant dispersion.