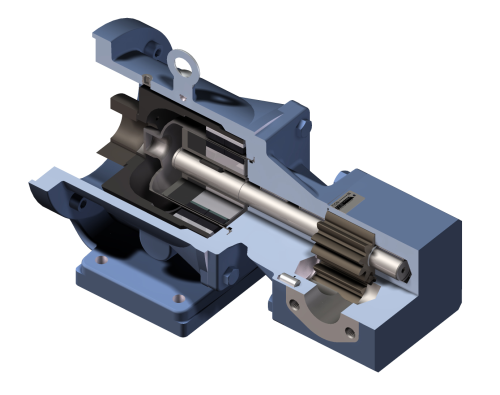 The positive displacement pump from Viking Pump is available with either sealless Viking Mag Drive, single or double cartridge seals, component mechanical seals or lip seals. The pump operates at up to 4-pole motor speeds and has a foot bracket or close-coupled motor mount to both NEMA C and IEC frame motors.
The SG series fo pumps offers 29 displacements, with pressures to 500 PSI (34 bar) standard. The cast and ductile iron pumps are suitable for handling liquids from 1 to 250,000 cSt viscosity. 
Applications for the positive displacement pumps from Viking Pump fuels, lube oils, adhesives, polyurethanes, heat transfer liquids, edible oils, solvents, paints and coatings, and general chemical applications.