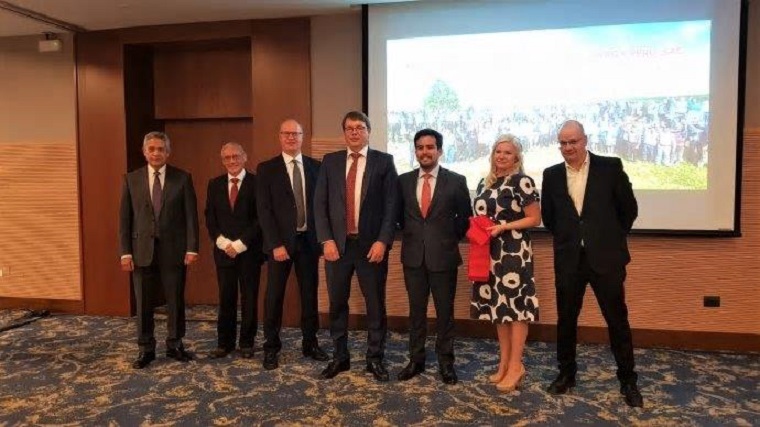 Finland's Flowrox has officially opened its ninth subsidiary, Flowrox SAC in Lima, Peru.
"Establishment of a subsidiary in Peru is an important part of our long-term strategic plan to improve Flowrox's capabilities to support customers in Peru. Especially the strong support from our Peruvian customers encouraged us to proceed with this strategic investment," said Jukka Koskela, CEO and president of Flowrox Group.
"Flowrox offering includes our well-known pinch and knife gate valves, heavy-duty slurry pumps, filtration systems, filter spares and related services. Investments to product development and customer support continue and new, even better products will be brought to the market," said Fernando Henriquez, general manager of Flowrox Peru SAC.
Flowrox already has subsidiaries in Australia, Chile, China, South Africa, Russia, Sweden and the United States as well as more than 230 sales representatives in over 80 countries.