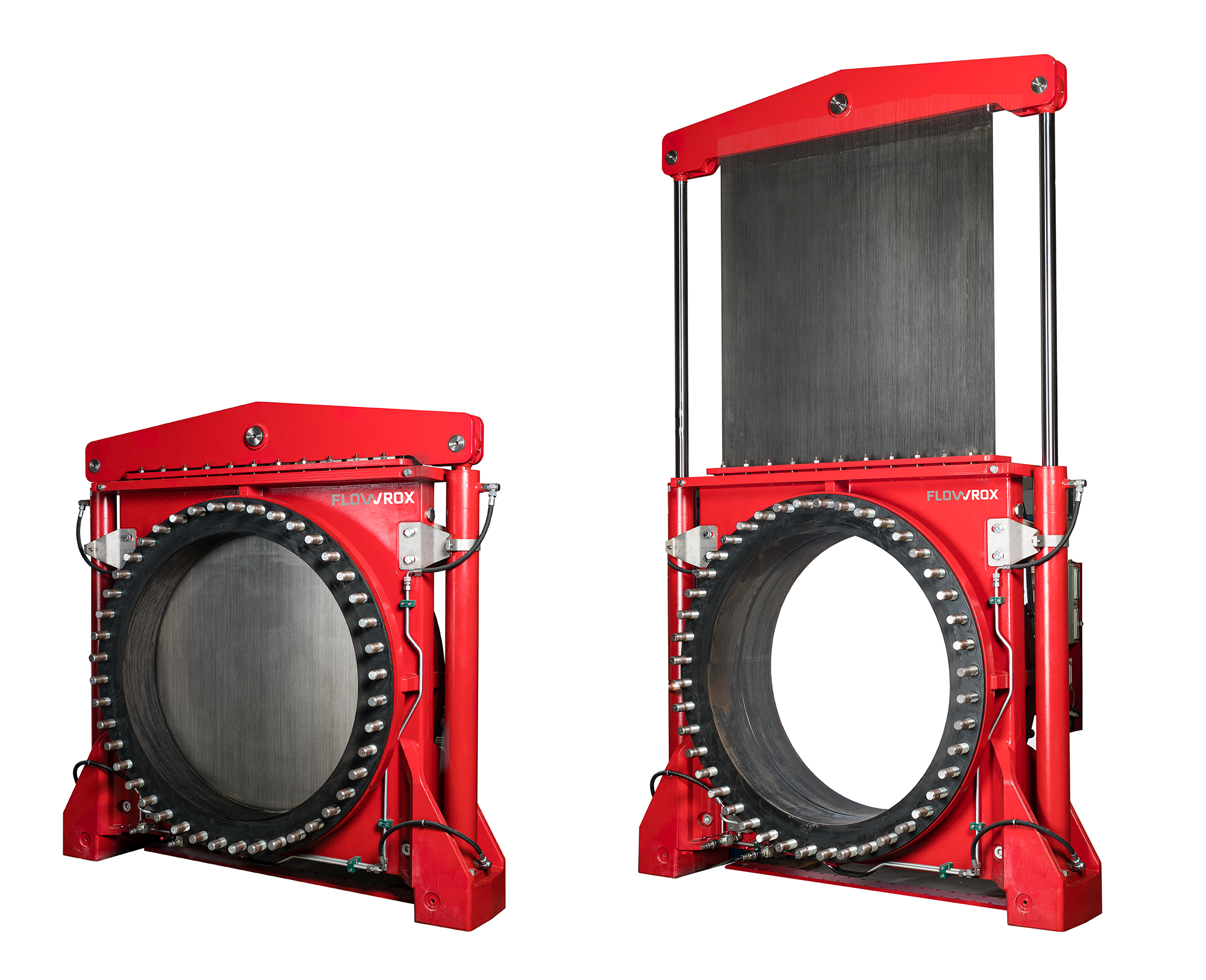 Flowrox's newly designed slurry knife gate valves offer an alternative for larger valve sizes from DN 900–DN 1500, making them easier to handle, more stable and easier to access for maintenance.
The traditional actuator's tower design works well with slurry knife gate valves but only if the valve is small enough. Using a valve DN 1200 with the tower design means the valve would have to be 5.6 m high in the open position, creating a higher centre of gravity and making the knife gate valve more difficult to handle.
The Flowrox slurry knife gate valves for sizes from DN 900–DN 1500 do not use a cylinder tower and instead two actuator cylinders are positioned at each side of the valve. Using a Flowrox DN 1200 knife gate valve means the valve would only be 3.6 m high in a fully open position, 2 m less than with the tower design.
The reduced height and lower centre of gravity gives the knife gate valve more stability. It is easier to install and all maintenance access points are less than 2 m from the ground.