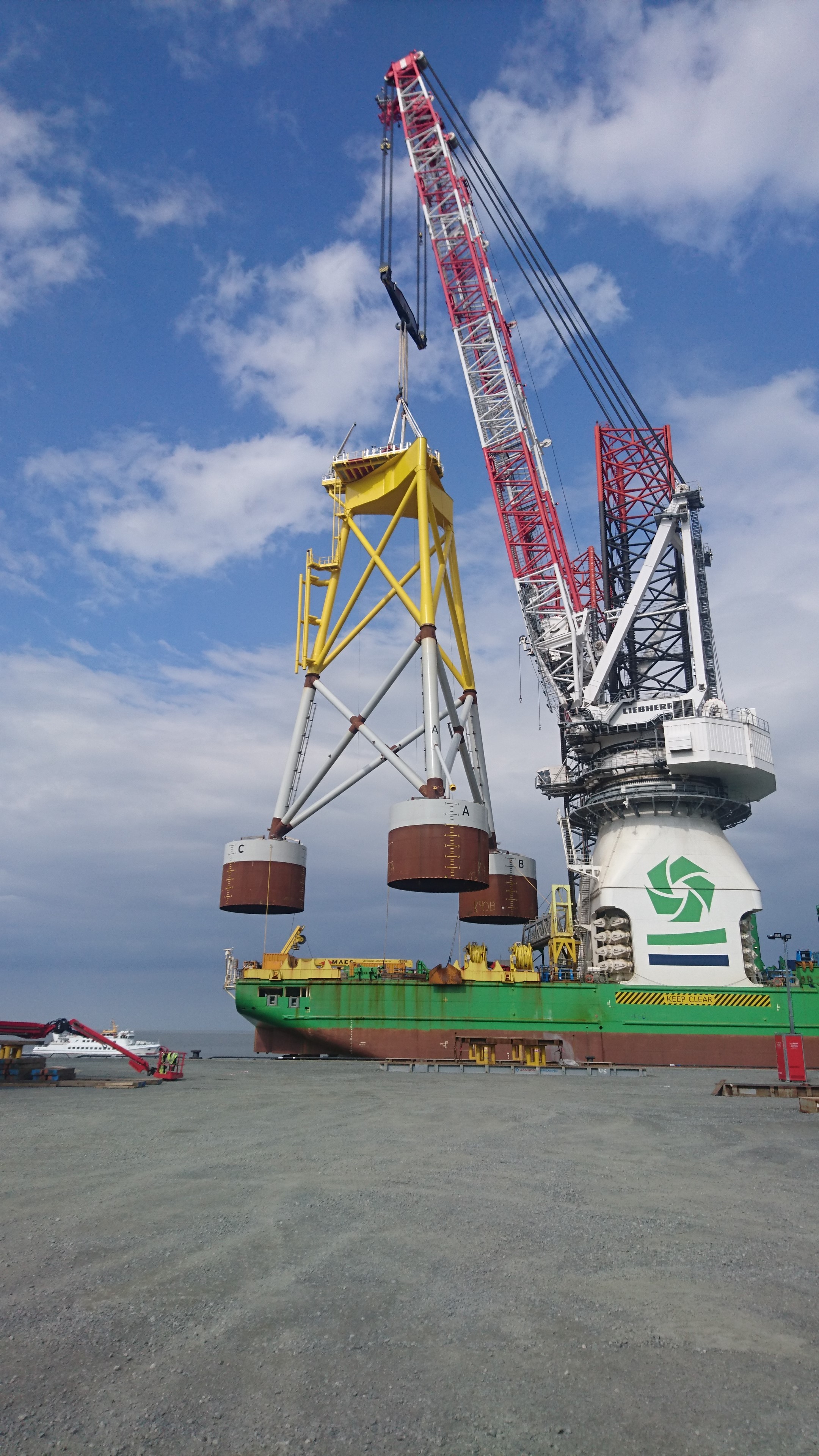 Framo's pump technology has been used to anchor 20 wind turbines at the Burkum Riffgrund 2 wind farm in the German North Sea.
A total of 60 suction buckets have been pumped in place as foundation for the 20 wind turbines in Ørsted's new wind farm.
A team of specialists from Framo, the Norwegian Geotechnical Institute (NGI) and GeoSea installed the first of the 20 suction bucket jackets at the offshore wind farm in June 2018. After periods of storm and high waves, the foundations of all 20 wind turbines have now been pumped into the seabed with the final jacket foundation installed on 30 July.
"It's a milestone for Framo," said Jørgen Brandt Theodorsen, Framo area sales manager. "This is the first time our technology has been used to pump so many wind turbines in the same wind farm and is quite unique that so many wind turbines are anchored with suction anchors in one field."
Framo is a sub-contractor to NGI in the installation of the 20 offshore wind turbines. NGI and Framo have collaborated since the 1990s on the installation of offshore anchoring and foundation elements using suction/vacuum. The foundation is installed by pumping water out of the buckets. This creates a suction/vacuum, which press the buckets into the seabed.