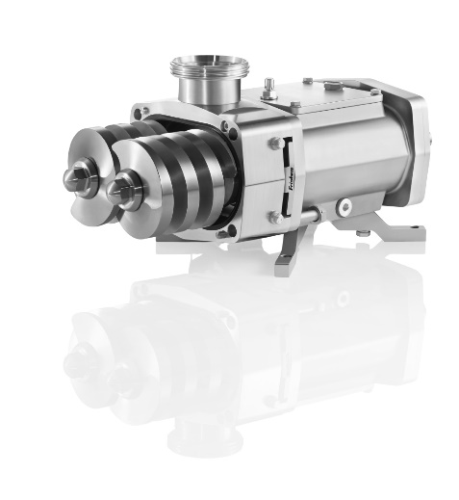 The pump casing comes in three parts, consisting of an intermediate flange, the screw casing and the pump cover. This is said to enable individual adaptation of the connections to any conceivable production system requirement. Thanks to central positioning of the gearwheels inside the bearing support area, the pump comes in a compact design.
Moreover, its large shaft has reinforcements in the area of critical diameters to ensure maximum rigidity. Further stability is achieved through a combination of particular large bearings and an increased bearing distance. The result is smooth running with minimal wear. The pump's service life is also prolonged by an improved lubrication system for the bearings. Maintenance work on the gears is facilitated by direct access to the drive system without removal of the pump. Up to nine different screws are available for each pump size to cover the entire bandwidth of possible applications.
Fristam says the FDS is ideal for the most viscous products and the series is capable of reaching very high speeds. Consequently, it is also able to transport significant amounts of any low-viscosity medium such as water or liquid detergents. The axial displacement principle results in extremely low pulsation even at the highest pressure ranges.