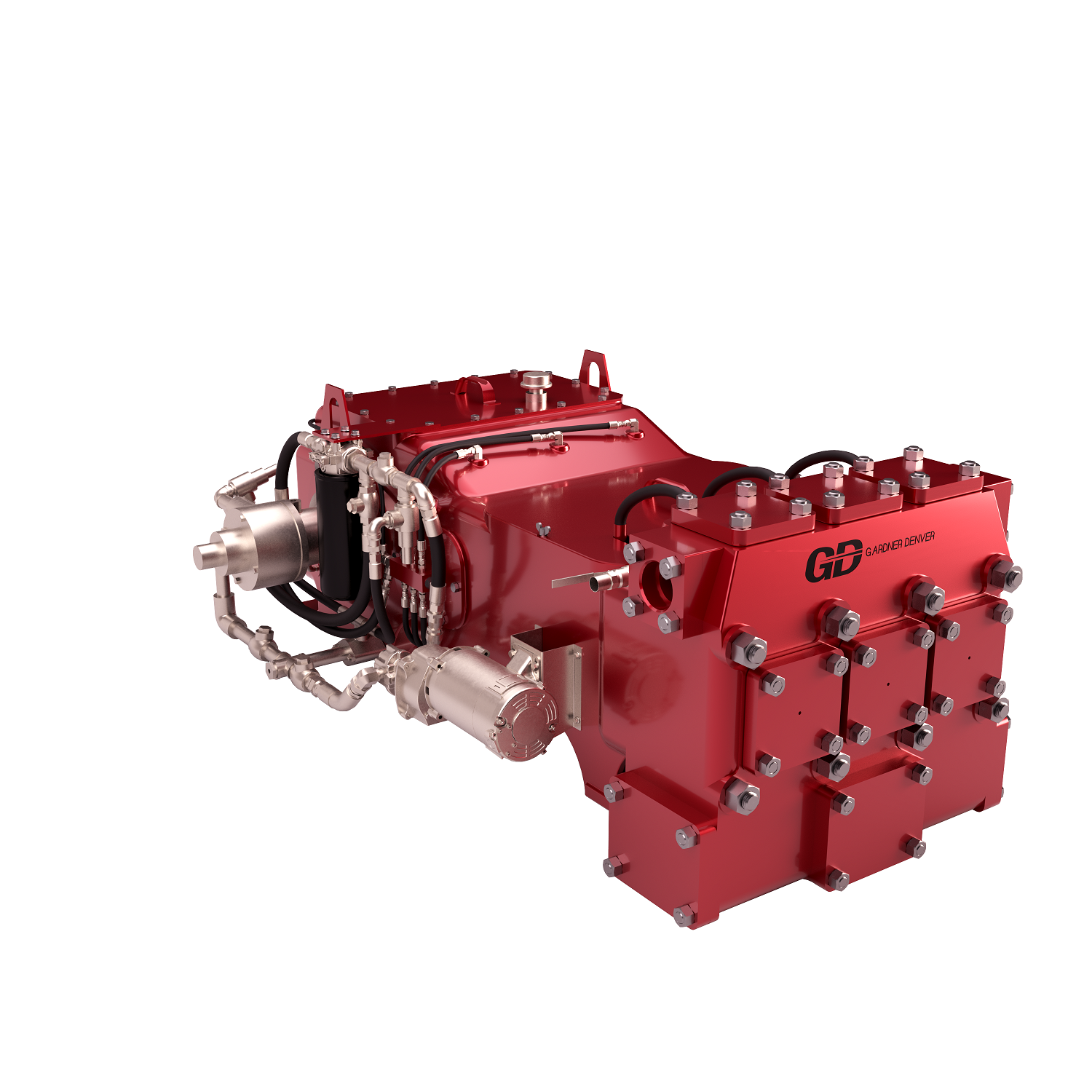 Gardner Denver High Pressure Solutions (HPS) has introduced its new GD 250HDD pump for horizontal directional drilling (HDD) applications, including tunneling under rivers and roads, laying sewerage systems, water pipes, fibre optic lines and pipelines.
The pump features a high rod load rating of 50,000 lbs, making it very tough. It is designed to run at much slower speeds while matching or exceeding the performance of existing pumps. The GD 250HDD can produce 300 gpm at 1400 psi while operating under 200 rpm. At this slow run speed, the pump delivers the same output, flow, and pressure with less violent actions, wear and friction.
Weighing less than 4,000 lbs, the GD 250HDD has a maximum flowrate of 460 gpm and the ability to reach pressures up to 3,000 psi. This triplex pump offers a 5 in stroke, 50,000 lbs rod load rating and 250 breaking horsepower (BHP).
Ryan Huseman, lead engineer on the project, said: "The GD 250 HDD packs a huge amount of power in a very small dimensional envelope, which makes it ideal for the HDD market."