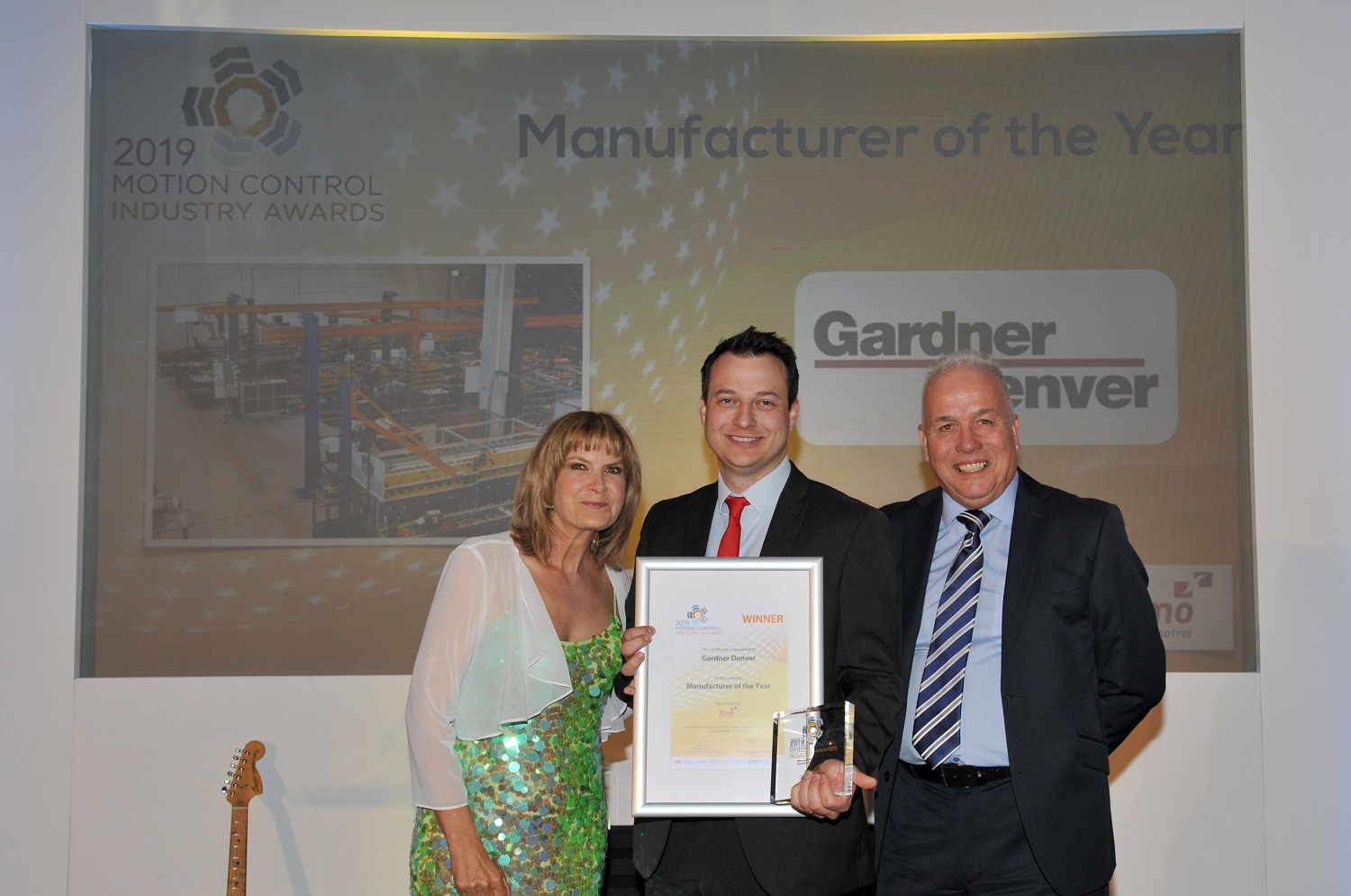 Manufacturer of compressors, vacuum pumps and blowers, Gardner Denver, has been named Manufacturer of the Year at the Motion Control Industry Awards 2019.
Now in its fourth year, the awards celebrate outstanding achievement and product innovation within the motion control industry.
The judging panel of industry experts felt that the company had demonstrated outstanding standards in areas including technical expertise and advice, bespoke and customised product solutions, clarity of documentation, on-time delivery and aftersales service.
Gardner Denver's significant investments in its European Manufacturing Centres of Excellence was a key contributing factor to receiving the award. The company says this investment has resulted in high on-time delivery rates and excellent quality control, while many components are now able to be manufactured in-house. In addition, the company has established a dedicated team of experts tasked with developing custom-engineered solutions.
Enrique Minarro Viseras, VP Industrials EMEAI at Gardner Denver, said: "We are proud and extremely delighted that our hard work and achievements have been recognised at these prestigious awards. In recent years, we've invested heavily in our manufacturing centres of excellence, upgrading machines, processes, assembly processes and logistics.