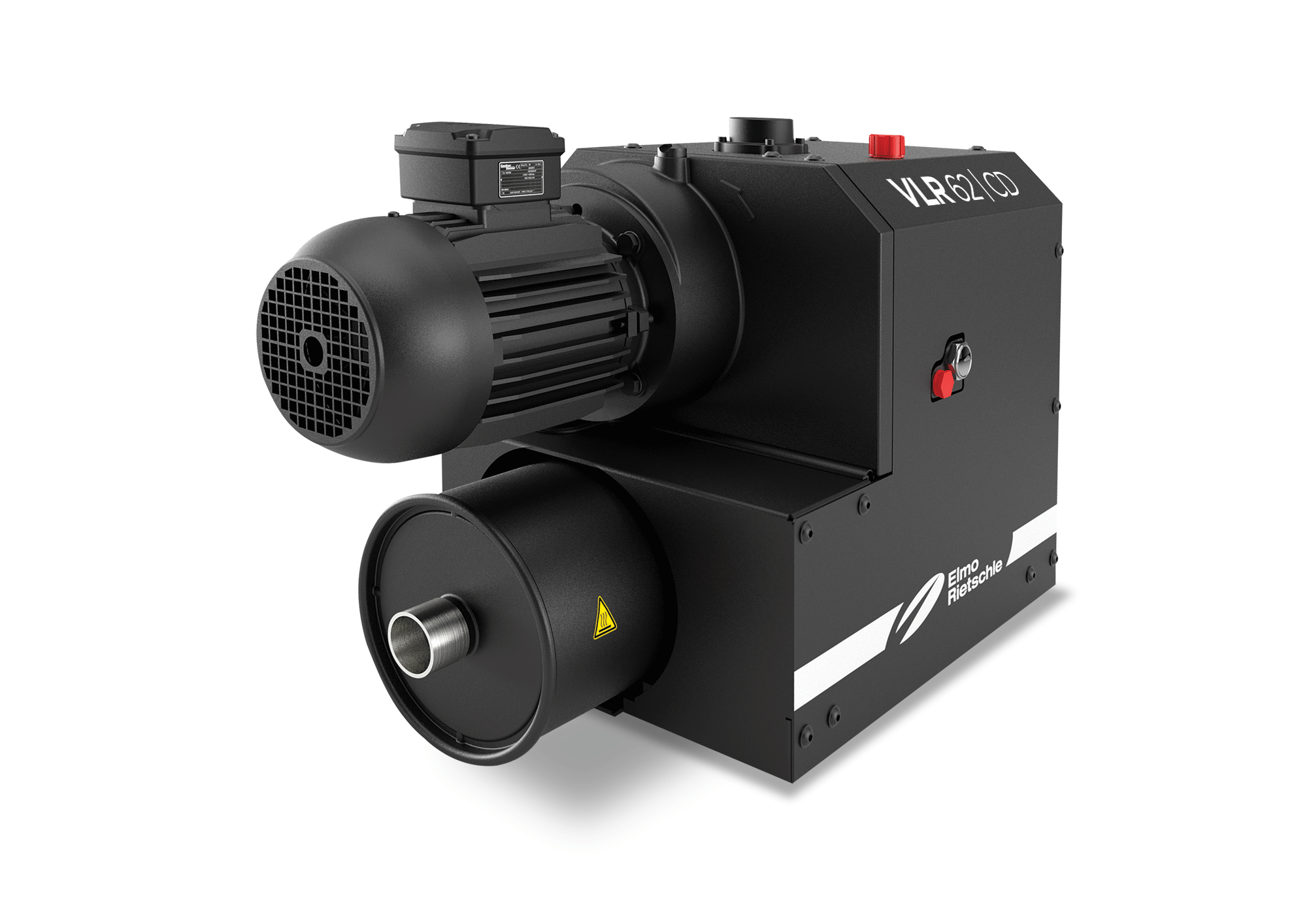 Gardner Denver has launched its new oil-free, claw technology vacuum pump, the next generation C-VLR 62 and 122.
The C-VLR 62 and 122 models extend Gardner Denver's Elmo Rietschle portfolio of claw vacuum pumps, which range from 60 m3/h to 1000 m3/h with a 35% smaller footprint than other models. The Elmo Rietschle range is designed for applications such as food packaging and processing, plastics, woodworking and milking.
The new claw technology offers IE3 motors as standard with VSD compatibility. Only minor oil changes are needed every 20,000 hours, instead of typically every 5,000 hours on oil lubricated pumps and the design allows operators easy access to the pumping chamber for fast maintenance.
The company says it has a lower number of moving parts than other models with no sealing or lubrication fluids needed in the pump's compression chamber, making it more environmentally friendly. The technology also features a sound insulation cover and exhaust silencer, eliminating the need for additional sound proofing. The C-VLR 62 and 122 are also available in both CD and XD models.