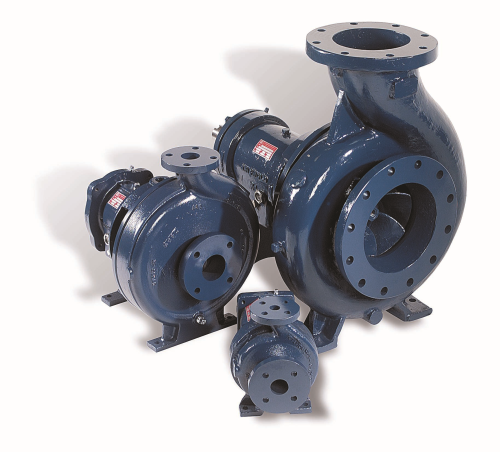 The ILTA Show will be held from 21-23 May in Houston, Texas, USA.
The 811 series ANSI Centrifugal Pumps utilize self-tightening impellers that reduce leaks and failures, making them suitable for a range of applications in the demanding liquid-terminal industry. The series features the ability to externally adjust the clearance, ensuring peak efficiency after wear-loss. Back pump-out vanes reduce pressure on the shaft seal and bearings, while smooth investment-cast impellers guarantee hydraulic and mechanical balance, as well as maximized seal and bearing life.
Griswold's 811 Series offers a full range of pump sizes, as well as options and upgrades that can be customized to meet virtually any liquid-terminal application with flow rates up to 1,590 m3/hr (7,000 gpm). The 811 Series features the availability of both standard and low-flow models, heavy-duty power frames, fully open impellers with rear adjustment capability, and a wide variety of mechanical seal options. The 811 Series pumps are available with ductile iron, 316 stainless steel, CD4MCu and Alloy 20 liquid paths, which make them viable in temperatures as high as 260?C (500°F).