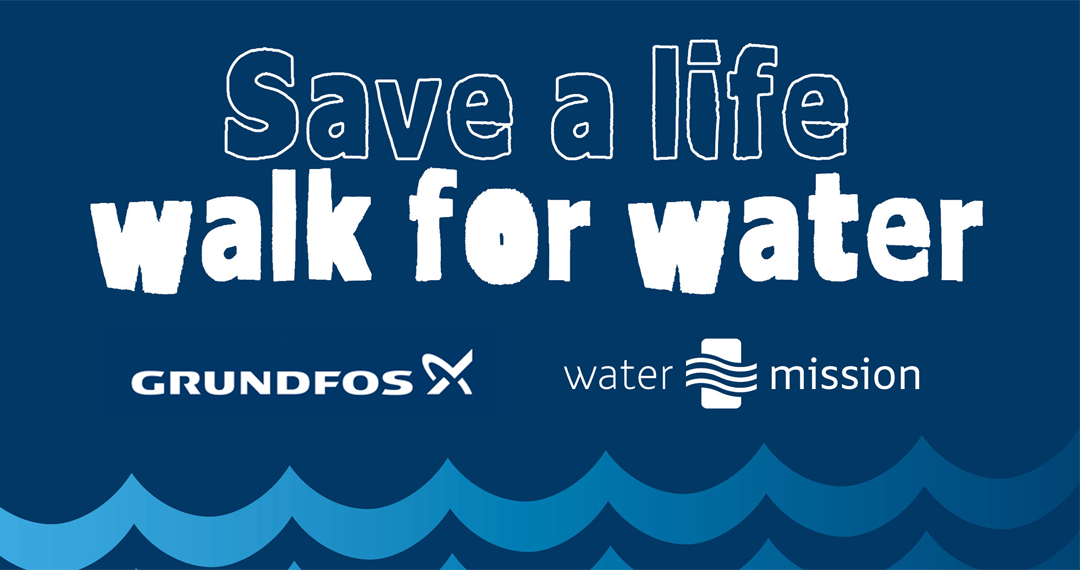 Grundfos will host its 10th annual Walk for Water, which this year will take place virtually, on 26 and 27 September to support the fight against the global water crisis.
The Grundfos Walk for Water is an annual fundraising event held for Water Mission, a non-profit engineering organisation that designs, builds and implements sustainable safe water solutions around the world. Participants walk 3.5 miles (5.6 km), the average distance that millions of women and children make each day to retrieve water that is often contaminated.
Grundfos and Water Mission are encouraging participants to follow their government's health and safety guidelines. Registration is free and the fundraiser's goal is US$140,000 in donations.
Imagine going through this pandemic with no clean water," said Dieter Sauer, Grundfos regional managing director for the Americas.  "We wash our hands without thinking. What happens when there's no soap and the water is filled with bacteria that causes waterborne diseases? This is the reality for billions of people around the world. We're partnering with Water Mission to help solve these water and climate challenges."
More information about the Grundfos Virtual Walk for Water is here. 
.