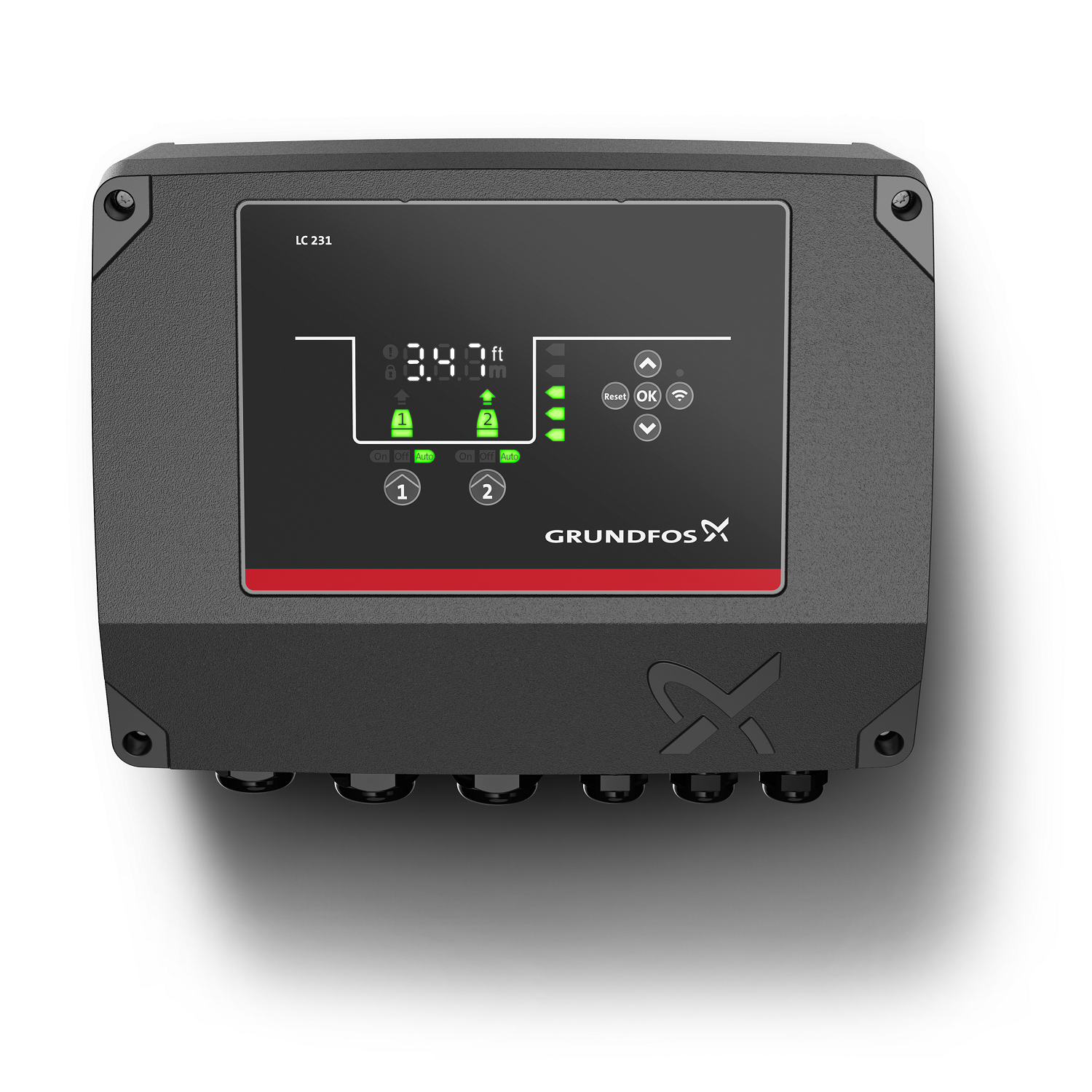 Grundfos will debut a new pump controller and real-time analytics and diagnostics solutions at WEFTEC.
WEFTEC takes place from 23-25 September in Chicago and among Grundfos' new products are the LC 231 and 241 level control panels, which allow for setup and integration of one or two pump controls for those on the move. The controls feature predefined settings and an intuitive dashboard on the Bluetooth-connected Grundfos GO app. A fully interactive set of panels will be demonstrated by Grundfos controls specialists in the Grundfos booth (626), on Monday and Tuesday at 11.00 and 1.00 during WEFTEC.
Also being launched at WEFTEC is Grundfos Condition Monitoring (GCM), a digital platform that uses artificial intelligence to reduce maintenance costs and increase efficiency in wastewater applications by providing accurate and actionable in-house diagnostics on rotating equipment. GCM will be displayed during the show on a custom Grundfos Engineered Systems skid. Product specialists will be on hand at the booth to explain how municipalities are already working with the GCM.
The Grundfos team will be at booth #626.