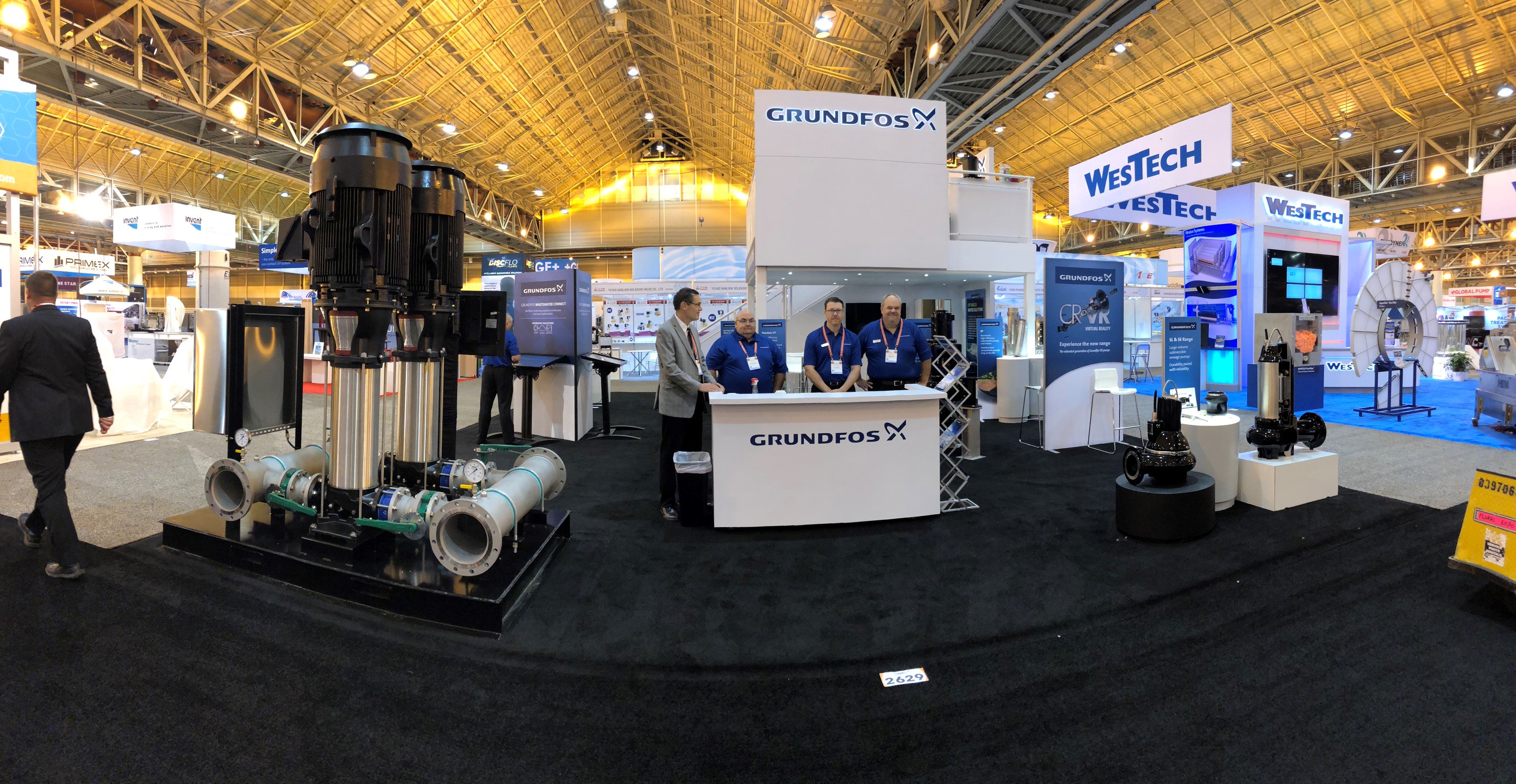 Grundfos exhibited its new pumps products and technologies at WEFTEC recently. The company is expanding its solutions for the water and wastewater industry and visitors to the company's booth were able to interact with the new products with the help of Grundfos product specialists.
Visitors experienced the new, expanded range of Grundfos CR vertical multistage pumps from the top of the Empire State Building, on a helicopter or even in a race car through its virtual reality simulations. An interactive technology station featured Grundfos' new concept, Grundfos Wastewater Connect, a cloud-based remote monitoring and system optimisation. Visitors also got a hands-on look at Grundfos Service Solutions and pump selection tool Grundfos Express at the touchscreen tech station.  The company's new patent pending improved solid handling capabilities of SE/SL submersible wastewater pumps was also on display. In addition, visitors saw the new dry pit pump with enhanced durability, Grundfos' high-efficiency submersible pumps and an engineered packaged pump system with expanded controls capabilities.
The new Grundfos SD range of pumps offers the water quality industry a durable solution to solids handling for wastewater and stormwater collection that can be customized for a wide range of applications. This new range, along with an array of Grundfos' renowned submersible pumps, a complete chemical dosing skid, and Peerless vertical turbines was on display.