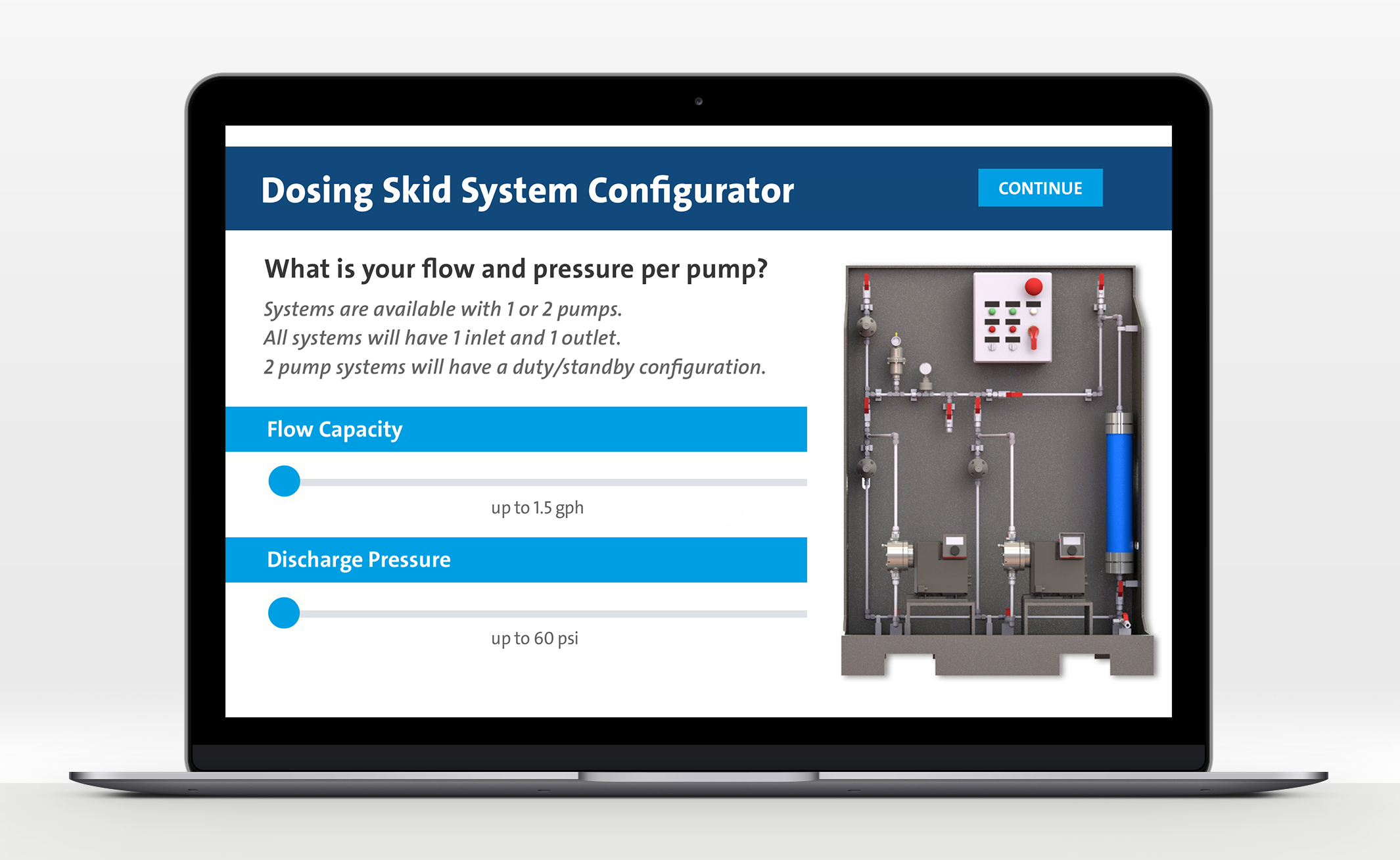 Grundfos has released its Dosing Skid Configurator, an interactive digital tool featuring thousands of configuration variants for different markets that require complete chemical dosing solutions.
Following a few simple questions to configure the best solution, the Dosing Skid Configurator generates an interactive 3D model of a pre-engineered dosing skid system, just one of 16,000 possible configuration variants, plus a materials list, dimension drawings, list pricing, a downloadable submittal package, and a contact form for a Grundfos distributor.
Historically, chemical dosing pump skid systems required someone with in-depth knowledge of a dosing pump manufacturer's variations and related capabilities to fit into specific applications along with the right knowledge to correctly install them.
The Dosing Skid Configurator allows the user to design their custom skid system by selecting the flow capacity and discharge pressure per pump, and pumped liquid for applications that include 12.5% sodium hypochlorite, 93% sulphuric acid, 10% hydrochloric acid, 50% sodium hydroxide, sodium bisulfate, or peracetic acid.
In the future, Grundfos plans to add more chemicals for the pumped liquid section based on customer feedback.