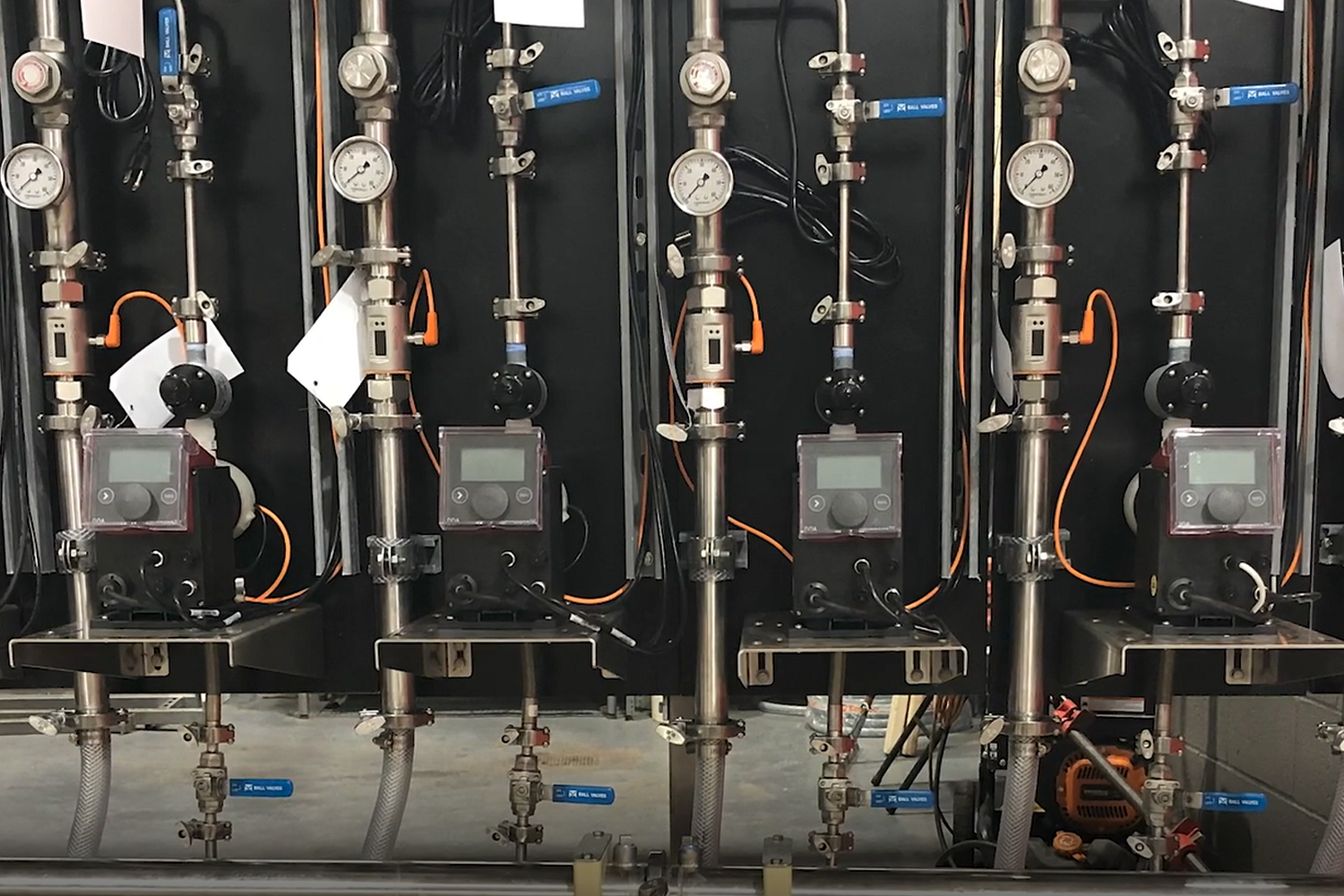 Grundfos will showcase its latest pumping solutions and debut a new wash and clean system for the food processing industry at the 2020 International Production and Processing Expo (IPPE).
IPPE will be held in Atlanta, Georgia from 28-30 January and visitors to the Grundfos booth can speak with Grundfos product experts and interact with the latest in pumps and systems, including a fully operational peracetic acid dosing skid and the newly released Hydro HP.
The Hydro HP is a high pressure clean and wash booster set that provides steady pressure from 5 gpm up to the system set point of 150, 250, 350 or 500 gpm. The company says that it is energy efficient, reliable and easy to maintain and offers customers full realisation of ROI after the first few maintenance cycles. Attendees can see the new system first-hand at the booth.
For chemical dosing and water treatment needs, the Grundfos booth will also feature its SMART Digital dosing pumps, as well as a Dosing Skid System (DSS) for peracetic acid applications featuring a Digital Instrumentation for Dosing (DID) measurement and monitoring system.
The Grundfos team will be a booth #B7173.