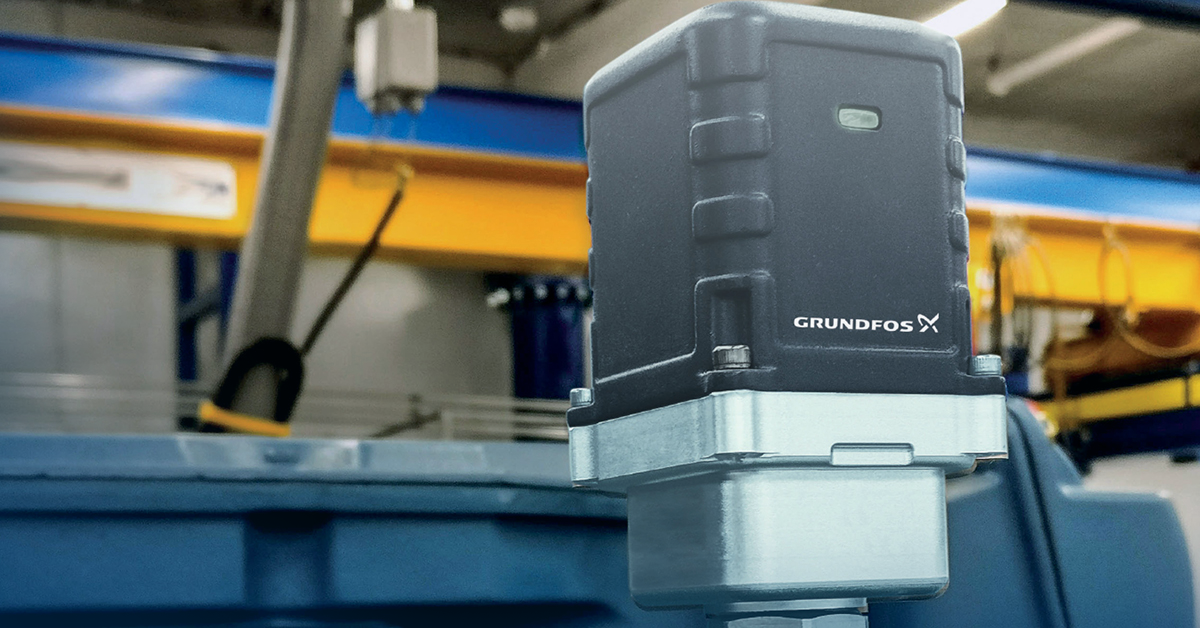 Grundfos is expanding its intelligent solutions range with the launch of Grundfos Machine Health (GMH) powered by Augury, a real-time analytics and diagnostics solution.
The GMH system provides accurate in-house analysis on rotating equipment for industrial, water utility and commercial applications. It uses advanced wireless sensors to monitor pumps and systems and data is transferred to a secure Cloud platform where an algorithm detects the slightest vibration, temperature variations and magnetic flux. Any abnormality is translated into an actionable task and sent to the maintenance team, giving improved longevity for equipment and increased operational efficiency.
Grundfos says that, as a company, it focuses on the entire system, using the latest technology to identify small faults before they become major issues and that its GMH solution helps customers to be part of the company's energy efficiency and environmental sustainability journey.