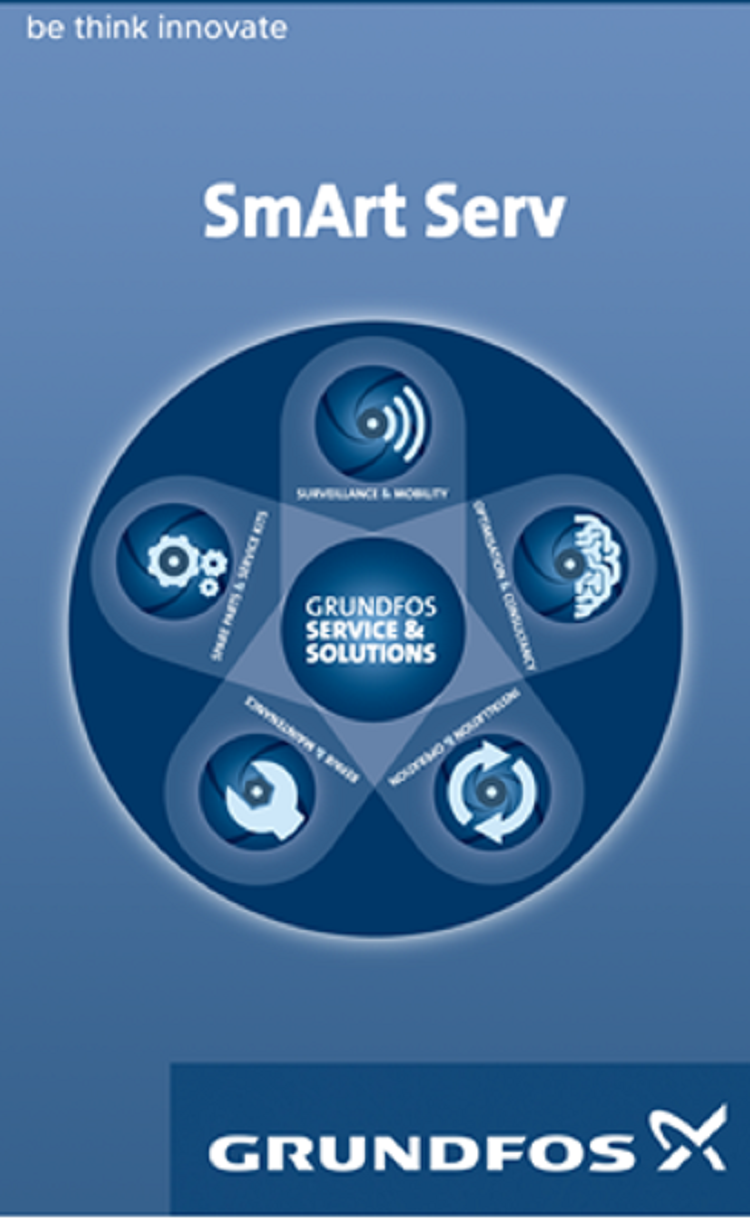 In line with Thailand's transformation into a digital economy, the new Grundfos mobile app, SmArt Serv, supports the digitalisation of Thailand's key infrastructure and is for use in industry and water utilities that use Grundfos products.
The growth of consumer-centric apps reflects the country's ambition for Thailand 4.0 to incorporate digitalisation into key processes with 61% of the Thai economy expected to be digitalised by 2022.
Grundfos pumps support key infrastructure in Thailand and applications range from water distribution for consumers to water temperature regulation in air-conditioning in commercial buildings to wastewater management.
Through the SmArt Serv app, customers can locate the nearest service provider and raise a request by filling an online form and including a picture of the pump or system.  A service engineer is then deployed to the site to assess and resolve the issue. For digital pumps, the service provider can look at fixing the problem online through remote assistance.
 SmArt Serv is available on iOS, Android, and Windows, and can also be installed on a desktop computer.