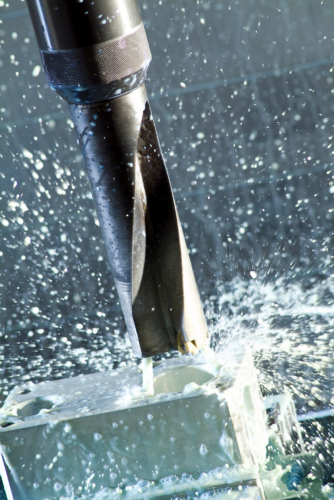 They are also up to 78% more energy efficient than multistage centrifugal pumps pumping emulsion coolant 10 lpm at 40 bar pressure, the company claims.
Screw pumps and gear pumps have internal leak paths that reduce their energy efficiency substantially as the pressure increases and as internal wear occurs, Wanner explains. This means they are far less efficient when pumping water mix fluids than they are when pumping neat oils as they rely on the higher viscosity of neat oil for internal sealing purposes. High pressure cooling is usually carried out with watermix coolants, which makes Hydra-Cell pumps a better choice.
Wanner's seal-less, high-pressure, diaphragm pumps are used for liquid transfer, metering, injection, spraying and dosing of a wide range of liquids, including chemicals, solvents, acids, hydrocarbons, natural gas liquids, alkalis, polymers, aqueous ammonia, resins, and slurries.