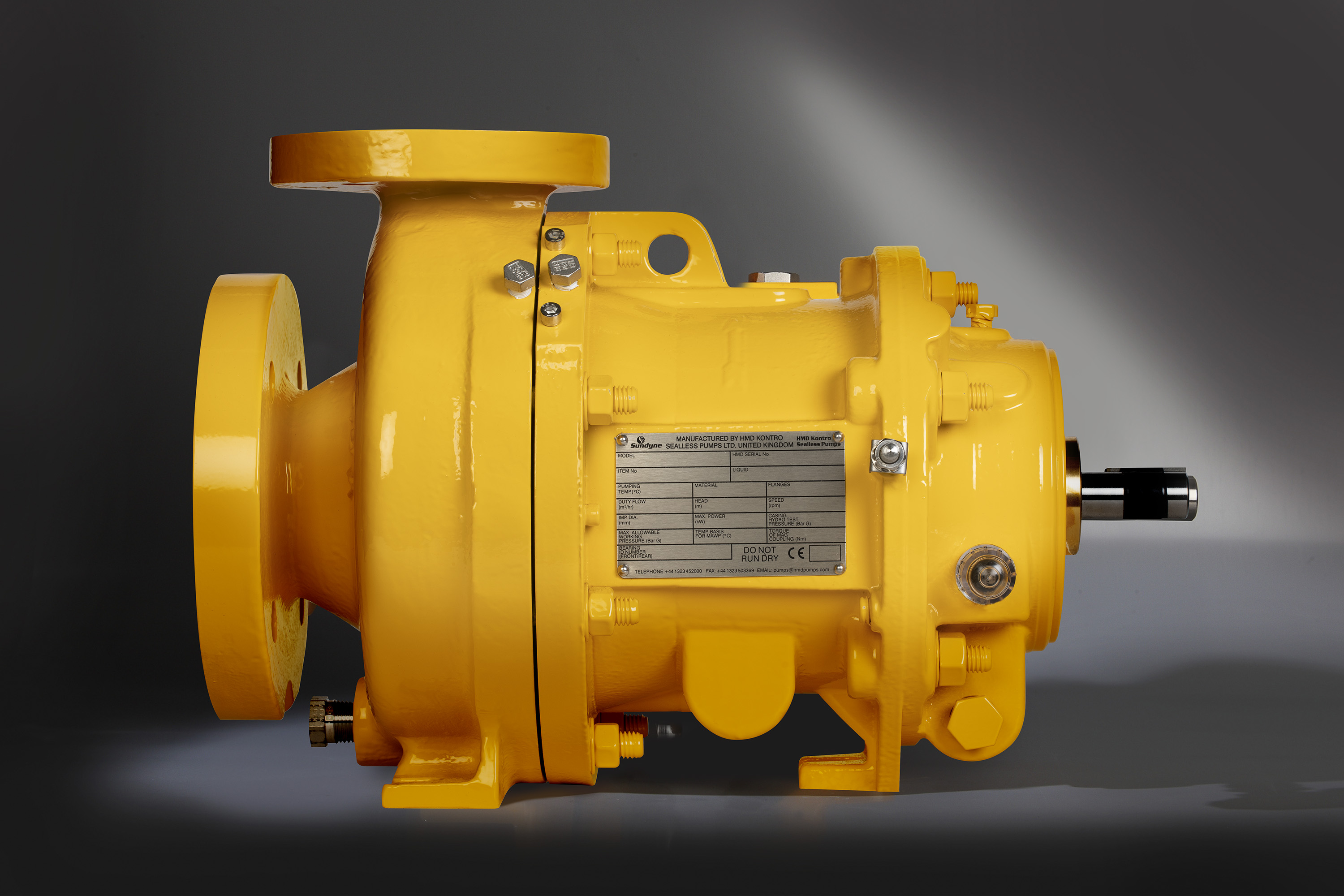 The new CSA and CSI Frame 1 groups of sealless pumps from HMD Kontro offer total containment, eliminating potentially dangerous leaks, which is essential for handling hazardous, toxic or hot substances, and preventing product loss.
Sealless pumps are playing an ever-greater role in meeting the challenge of transferring high volumes of hazardous chemicals and other liquids in maximum safety and in some cases more stringent regulations and local regulatory agencies are mandating their use.
The company says the CSA and CSI ranges combine performance with durability and versatility while ensuring industry and regulatory safety compliance to ASME, ISO and IECEx standards.  They are designed for maximum part interchangeability, to reduce inventory, allowing simple on-site servicing, replacement and upgrade without the need for hot working or specialist tools.
The containment shell can be provided either in metal or as HMD Kontro's ZeroLoss format, which increases resistance against system upsets and saves energy.  A fully contained casing gasket further improves safety by eliminating the risk of blowouts, dangerous and potentially costly where unexpected breakdowns occur.