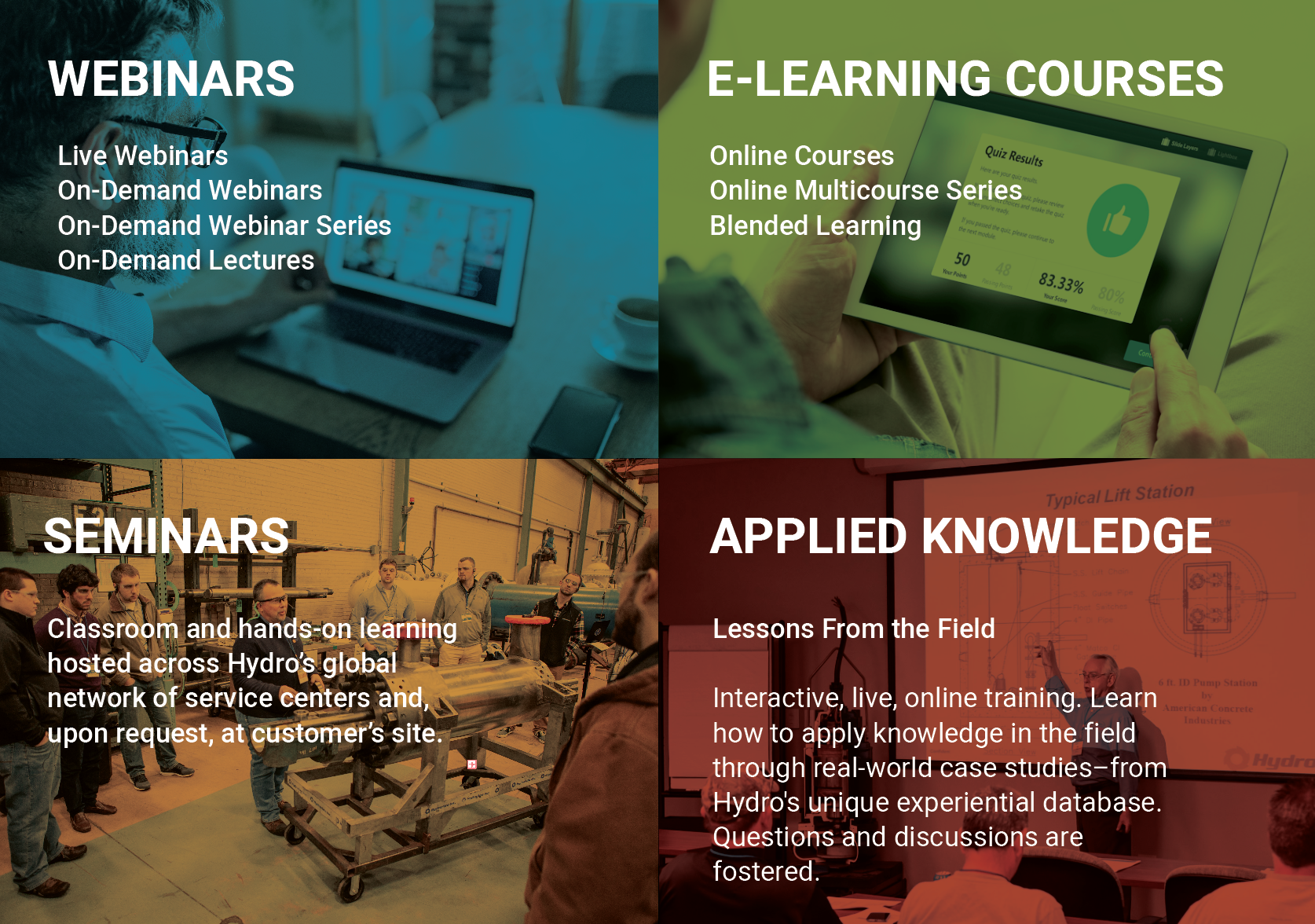 Hydro, Inc. will use its extensive experience of repairing, rebuilding and optimising pumps from all OEMs to teach and engage the next generation of industrial pump users with its Hydro University.
Hydro University is a focused resource providing hands-on, applicable pump knowledge to optimise industrial operations and reduce maintenance costs.
George Harris, owner and founder of Hydro, Inc., said: "We're in a digital world now, and e-learning is aligned to the 21st-century business. Hydro University lets us use new technologies to share practical knowledge on pump design, efficiency, and reliability."
Hydro University uses 3D modelling, taking students directly inside a pump to show them each element and how its performance affects efficiency, optimisation, and energy savings. Hydro University will teach best efficiency points, vibration analysis, affinity laws' use for system changes, and pump design configurations.
It will offer webinars, e-learning courses, seminars, and applied knowledge. On-line classes are available both live and on-demand. Training programmes are designed for individuals seeking to expand their knowledge or skills and for companies looking to educate/train groups of employees.