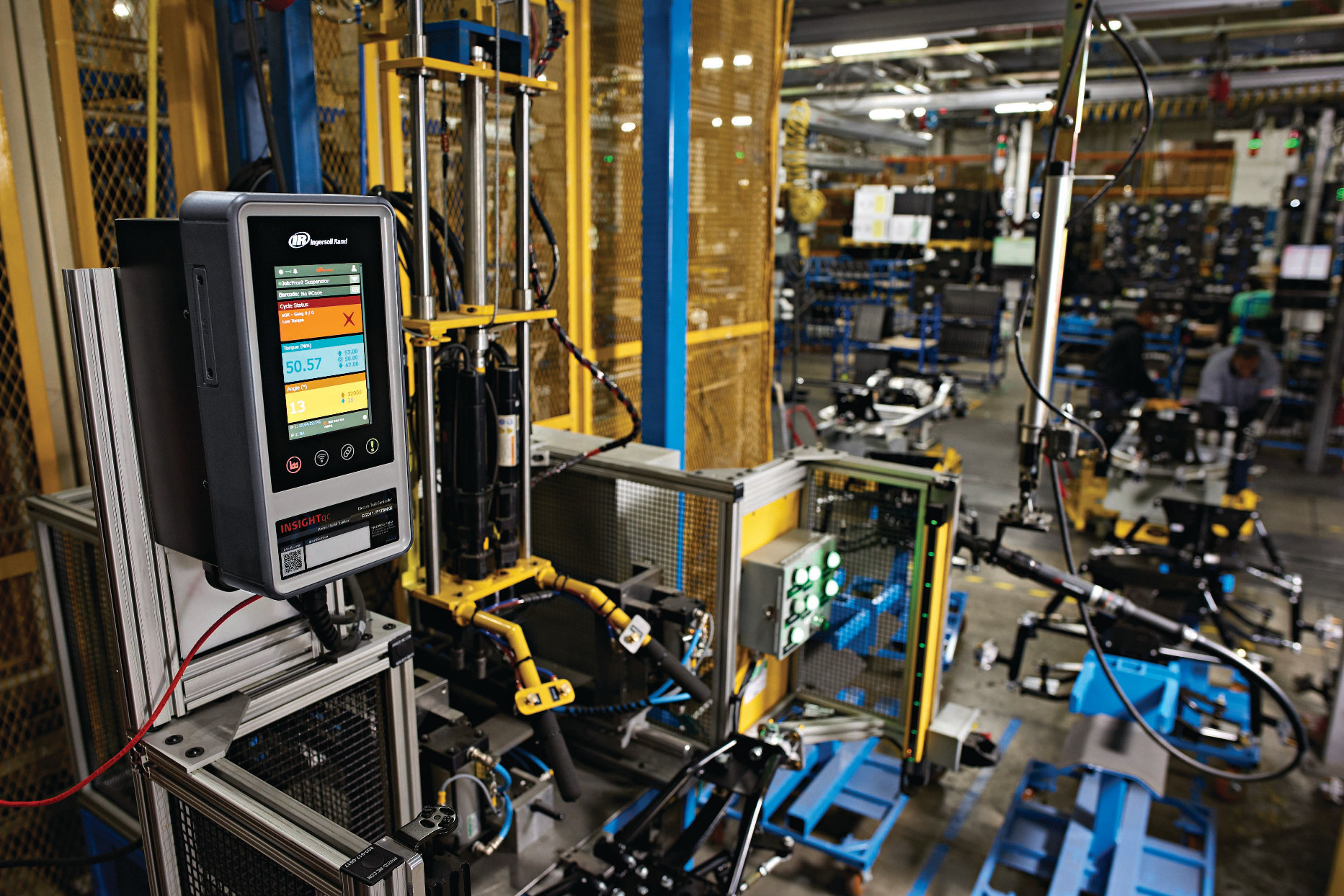 Ingersoll Rand, along with its partner distributors, DWT GmbH and MINT GmbH will introduce new products for critical assembly manufacturing applications at Motek 2018 which takes place from 8 – 11 October in Stuttgart, Germany. 
Motek is the international trade fair for automation and production in assembly and Ingersoll Rand will showcase solution-oriented power tools and assembly systems and premiere the new INSIGHTqc controller for critical assembly manufacturing applications. The controller helps manufacturers, such as those in heavy equipment, automotive and aerospace, who require advanced fastening strategies, to take control of their assembly processes quickly.
The controller powers Ingersoll Rand's QE Series and QM Series' direct current precision assembly tools (DC tools) and collects data that manufacturers can act on in order to improve production.
Mike Chinnery, vice president Europe, the Middle East, India and Africa at Ingersoll Rand Power Tools said that the company is helping its customers to play an active part in the industrial revolution by providing them with IIoT-enabled and information-driven power tools solutions. "Our products and technologies are based on connectivity and traceability to enhance our customers' assembly processes and enable them to increase productivity with the desired quality at the end of the line."
The team will be available in Hall 5, Booth 5431 (DWT GmbH) and Booth 5505 (MINT GmbH)