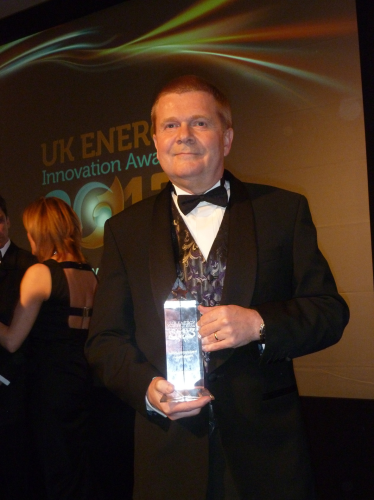 Welshpool based variable speed drives manufacturer, Invertek Drives, was named winner in the Best International Trade category in the UK Energy Innovation Awards 2013 finals held in Manchester, UK in April.
The Best International Trade Award, sponsored by the UK Government organisation UK Trade & Industry, aimed to recognise businesses which are taking steps to ensure that international trade becomes a significant proportion of their business, as well as those where import and export already plays a major role in their operation.
Invertek Drives, the only Welsh company to make it through to the final, won the coveted title because of the energy saving potential of its products and its performance in export markets. Established in 1998, Invertek now sells its products in more than 80 countries worldwide through a network of international sales partners; export trade currently accounts for more than 90% of the independently owned company's business.
Invertek claim that its AC inverters, used to control the speed of electric motors, can reduce energy consumption by more than 50% in industrial, HVAC and pump applications by matching motor speeds to the exact requirements of each application.
The company has invested heavily over recent years in the development of the Optidrive P2 range of industrial drives and the Optidrive HVAC range for building services automation and pump control applications. The E2 general purpose drive completes this suite of energy saving products to suit a range of applications around the world.