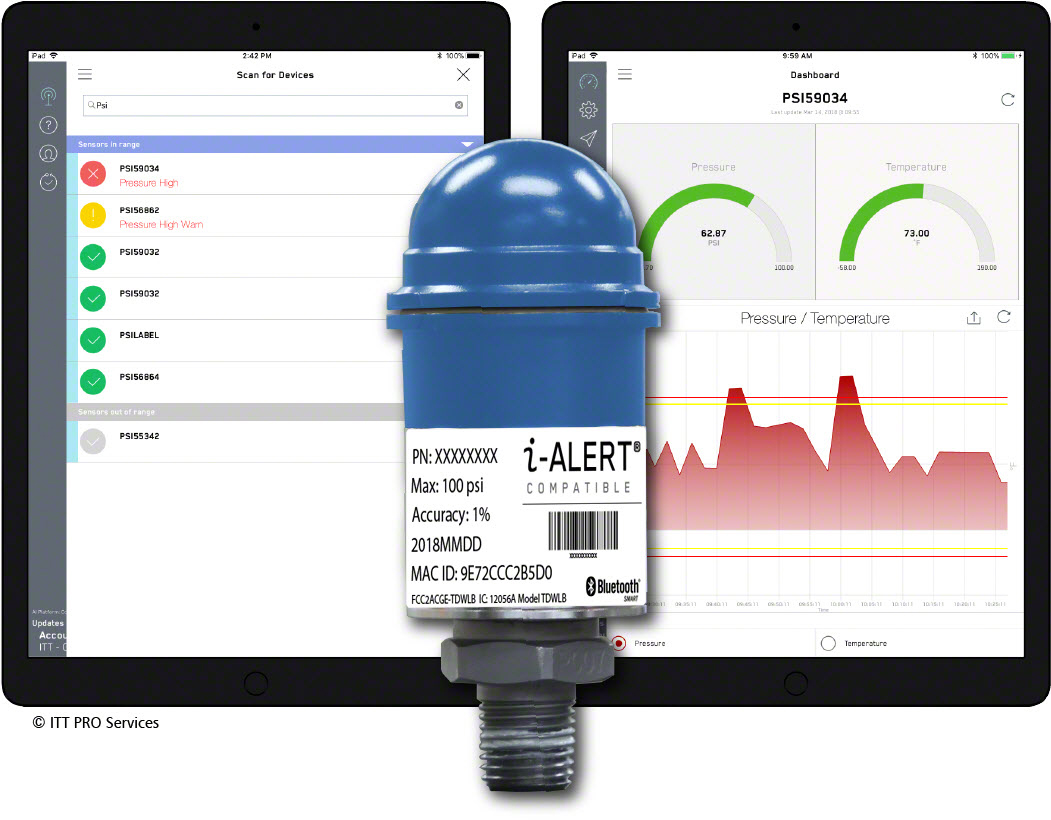 US manufacturer of technology solutions for the energy, transportation and industrial markets, ITT, has recently announced the expansion of its i-ALERT monitoring portfolio with a new wireless Bluetooth-compatible smart pressure sensor.
The new pressure sensor monitors fluid conditions and gathers operating data to help identify and troubleshoot undesirable operating conditions. It connects to the i-ALERT mobile app, allowing customers to view real-time and historical data.
It complements the i-ALERT monitoring portfolio, which includes the i-ALERT2 machine health sensor, the i-ALERT mobile application and the i-ALERT Asset Intelligence (Ai) platform.
David Malinas, president of ITT Industrial Process, said, "We will continue to leverage and expand our Industrial Internet of things (IIoT) technology platform provided by our i-ALERT Monitoring Solution. Enhancements such as our new pressure sensor enable customers to better continuously monitor all types of machines."
With its long battery life, the pressure sensor is easy to implement and designed for non-hazard industrial pump applications or wherever there is a need to monitor fluid process conditions. With its configurable data rate, it helps to catch process-upset conditions that are damaging to pumping equipment.