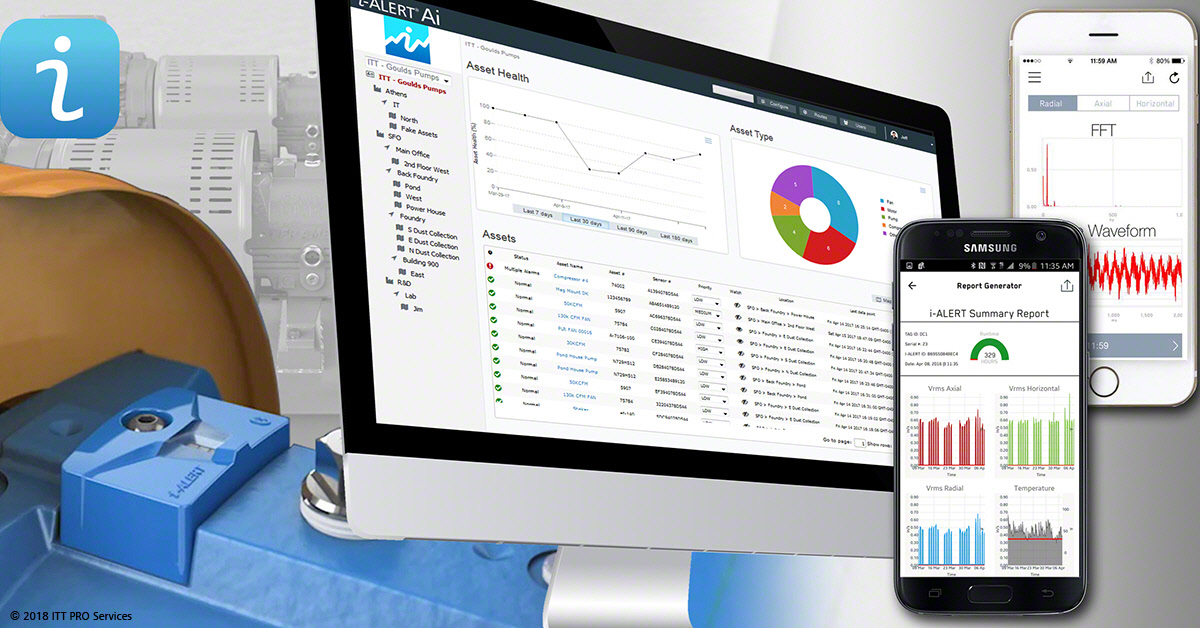 ITT's Industrial Process business will be highlighting its pumps and flow control products at the 2018 Turbomachinery & International Pump Users Symposia, taking place this week in Houston, Texas.
Visitors will have an opportunity to experience a virtual reality pump and valve demonstration with the Bornemann MPC multiphase pump simulator and the PumpSmart flow control system. Also on display are the new i-ALERT2 v3 sensor and pressure sensorwhich offer continuous machine monitoring with comprehensive wireless reporting that includes diagnostic quality vibration FFTs and operating history sent to the mobile phone or tablet of your choice.
At the ITT Booth (#3111) will also be a full-size3600 (BB3) pump with a premium robust housing that includes a patented oil filtering system which boosts the pump's long-term performance. Additionally, the Goulds Pumps VICR (VS6) will be on display. This is a multi-stage low flow, high-head vertical pump that is API 610 compliant with a compact design and reduced number of stages from the radial impeller configuration allowing it to produce more head per stage on a small installation footprint will also be displayed.
ITT pump and flow control experts will also lead two discussion groups during the Symposia. Howard Wright, director North America, ITT PRO Services, will lead the Discussion Group P08 - Vertical Pumps Problems and Solutions onTuesday 18 September (8:45 am – 10:15 am CDT)  and Monroe Voyles, technical sales support manager, ITT PRO Services, will lead Discussion Group PT01 - Monitoring Vibration and Other Critical Machine Conditions on Tuesday 18 September (10:30 am – 12:00 pm CDT) and Wednesday 19 September (2:00 pm – 3:30 pm CDT).