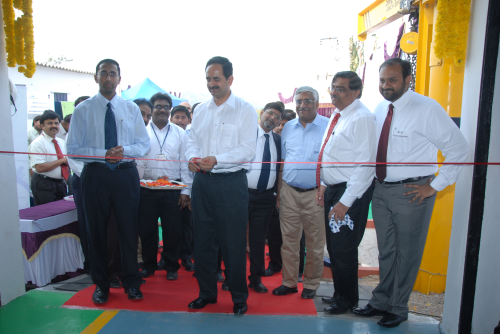 This is the pump company's fifth ARC in India and the first in the State of Karnataka. KBL already has refurbishment centres in New Delhi, Surat, Vadodra and Jamshedpur.
The 2000 sq ft ARC facility in Bellary will service and repair all small, medium and large pumps manufactured by KBL. The new facility will also offer services like pump overhaul, impeller balancing, hydro testing, corrocoating, performance enhancement, testing, shot blasting, painting and annual maintenance contracts.
Speaking at the inauguration, KBL chairman and managing director Sanjay Kirloskar said: "By expanding our refurbishment centres across India, we aim to strengthen our relationship with our customers. The centre in Bellary will cater to our bulk pump users by continuously implementing upgraded methods to increase the efficiency of our pumping equipment."
"Like all initiatives at KBL, this extends our vision of providing sustainable and competitive solutions," added Kirloskar.
Ravindra Murthy, KBL's vice president and business head of customer service & spares, said: "Like our other Authorised Refurbishment Centres in India, the outlet in Bellary will serve as a one-stop-shop for complete pumping solutions. Our expanded presence in Karnataka will benefit our large customer base here with speedy and convenient process of corrective maintenance and repair of pumps. True to KBL's focus on delivering best of technology and services, this new initiative will provide comprehensive and proactive service facilities to our existing and potential end users."