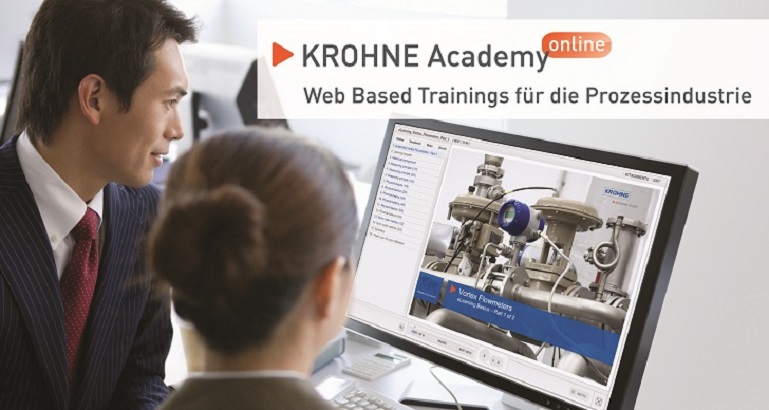 KROHNE has added new courses to its Academy Online. These include courses on entrained gas management, ultrasonic flowmeters, and basic principle gases.
The eLearning training platform offers web-based independent product and commercial-free training for the process industry.
Interactive
The Academy gives users direct access to audio enhanced, interactive courses on a range of industrial process measurement technology, including measuring principles, basics of gas measurement, and pipeline leak detection, as well as explosion protection and principles of hygiene for the food processing industry.
Online courses include such measurement technologies as variable area, vortex, ultrasonic, electromagnetic, mass flow, or level measurement. In cooperation with other companies, there are courses on applicable standards and regulations, including functional safety/SIL (safety integrity level.)
KROHNE Academy eLearning material is vendor-agnostic and relevant to all industries. The course and commercial-free instructional material are available in up to five languages: English, German, French, Russian, and Chinese.
Free of charge
Registration and use are free of charge. Independent of time and place, users learn at their own pace and receive a certificate of completion when they have completed each course. They also gain online access to a huge technical knowledge library filled with resources and solutions for industrial process instrumentation.
 View the course previews to read abstracts about what is covered in each course and get an insight into the program. To get started, visit the Krohne Academy Online registration page.