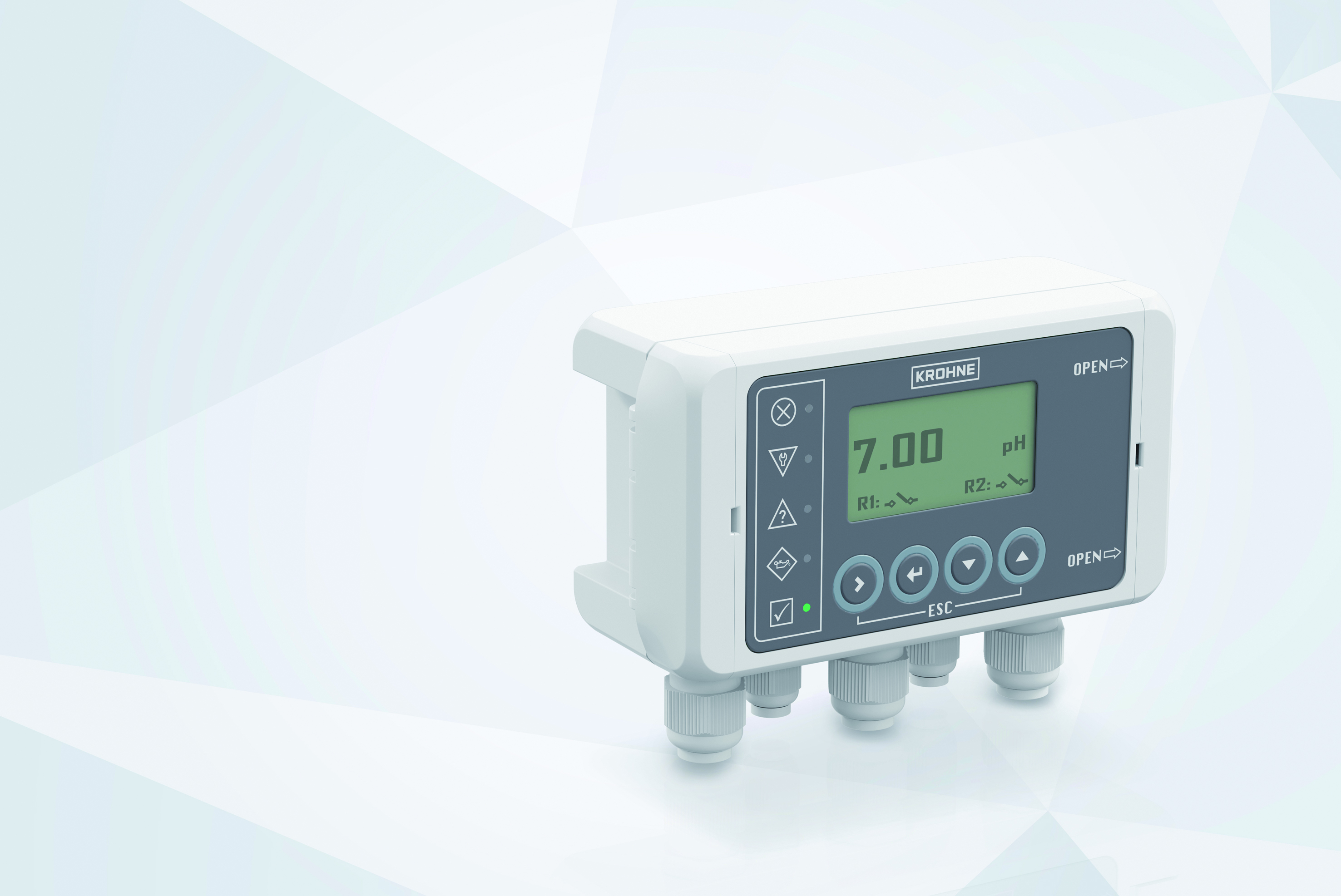 Krohne's new SHD 200 control unit can be used with any 4…20mA/HART field device for the monitoring of process parameters and additional control functionality in many different industries.
Along with the functionality of a pure loop powered display, the SHD 200 offers a second current output (passive) that can be used for any HART variable provided by the field device. This means that digital HART information can now be transmitted by an additional analogue 4…20 mA signal. The second current output can also be used for LEDs for signalisation of the field device status according to NAMUR NE 107 and for backlight.
The SHD 200 also features two programmable relays for status output, system alarm or limit switch functionality. By combining the input and output options, SHD 200 can be used for basic control applications such as displaying static and differential pressure with limit switch valve opening function in DP flow applications, simple dosing in pH value control applications or control of heating and cooling processes using the temperature values/ temperature difference of two temperature sensors.