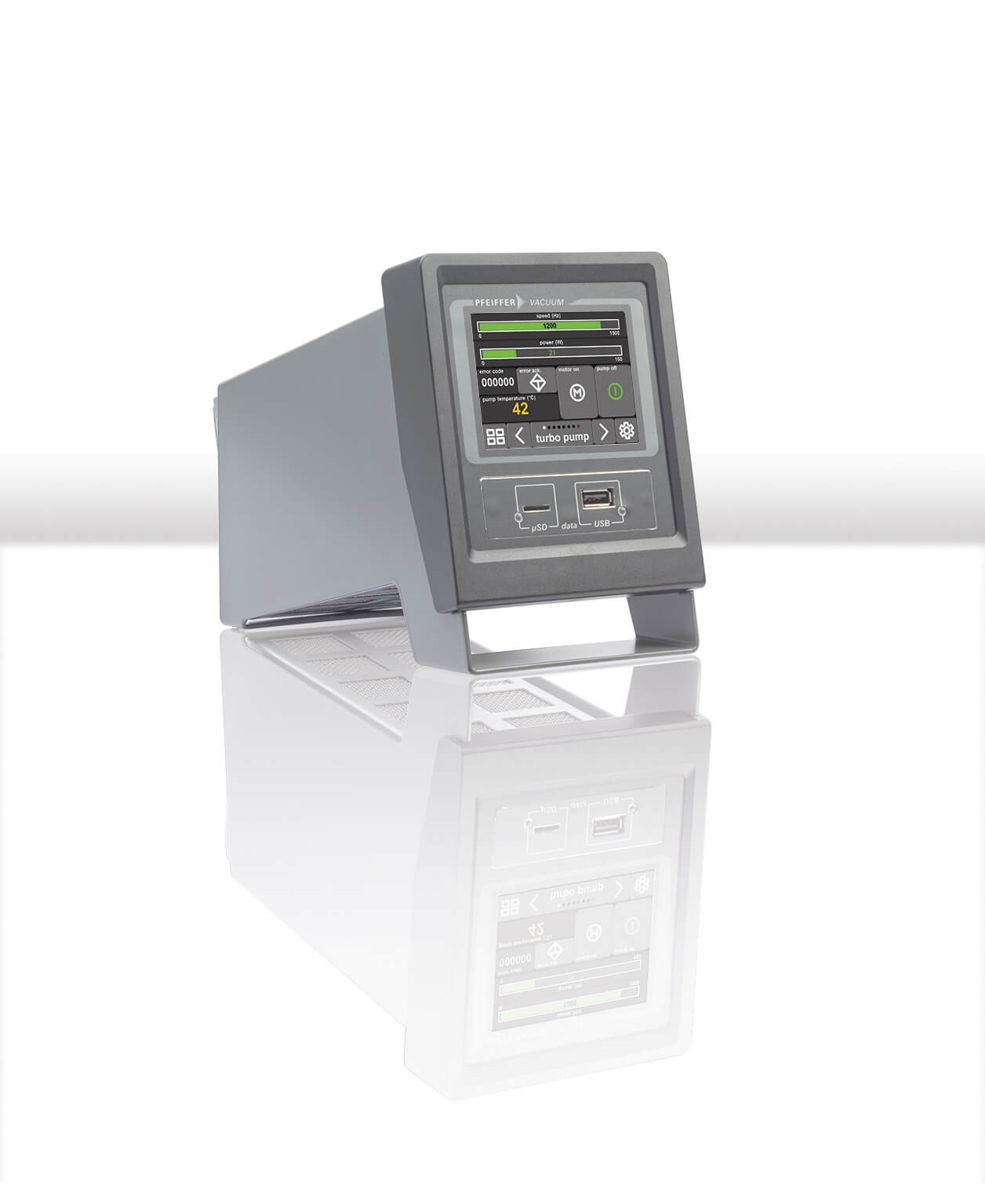 Pfeiffer Vacuum's new OmniControl unit offers comprehensive control of a complete vacuum system, combining total pressure control with pump control.
The unit communicates with products that support the Pfeiffer Vacuum RS-485 protocol, such as  HiPace, HiScroll, HiLobe, MVP and DigiLine, making it possible to easily exchange and process data between various Pfeiffer Vacuum products and without having to invest in additional devices.
Optional gauges from the ActiveLine range (with analogue output) can also be connected. The 3.5 in touch screen with intuitive user interface ensures easy and convenient control of the vacuum system.  The total pressure and the pump parameters (RPM, power input etc.) can be displayed at the same time.
The basic version of the OmniControl comes with or without an internal power supply. Devices without a power supply are available as a rack mountable or mobile device for manual operation. The Gauge/IO option eliminates the need for a separate vacuum gauge controller and with the Data option, the measured values can also be saved as a CSV file on a USB stick or a MicroSD card.