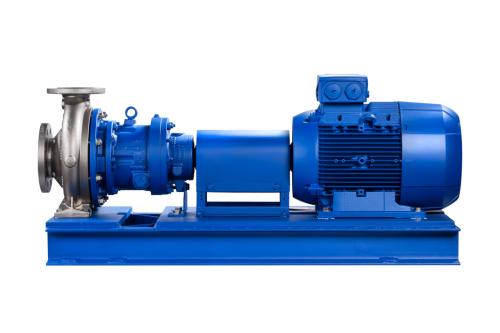 The pump's engineers have paid particular attention to the design of the magnetic coupling and the routing of circulation, cooling and lubricating flows, allowing the operator to choose between four operating modes ranging from a simple internal circulation to a so-called dead-end configuration, with an auxiliary hydraulic system.
The Magnochem series offers flow rates up to 1,400 m3/h at a maximum head of 233 metres, with operating temperatures ranging from -90°C to +300°C.
Diamond-coated plain bearings ensure effective anti-seizure properties in the event of insufficient lubrication, a feature which, combined with an optimised arrangement of the radial plain bearings, is particularly beneficial in ensuring the pump's operating reliability.