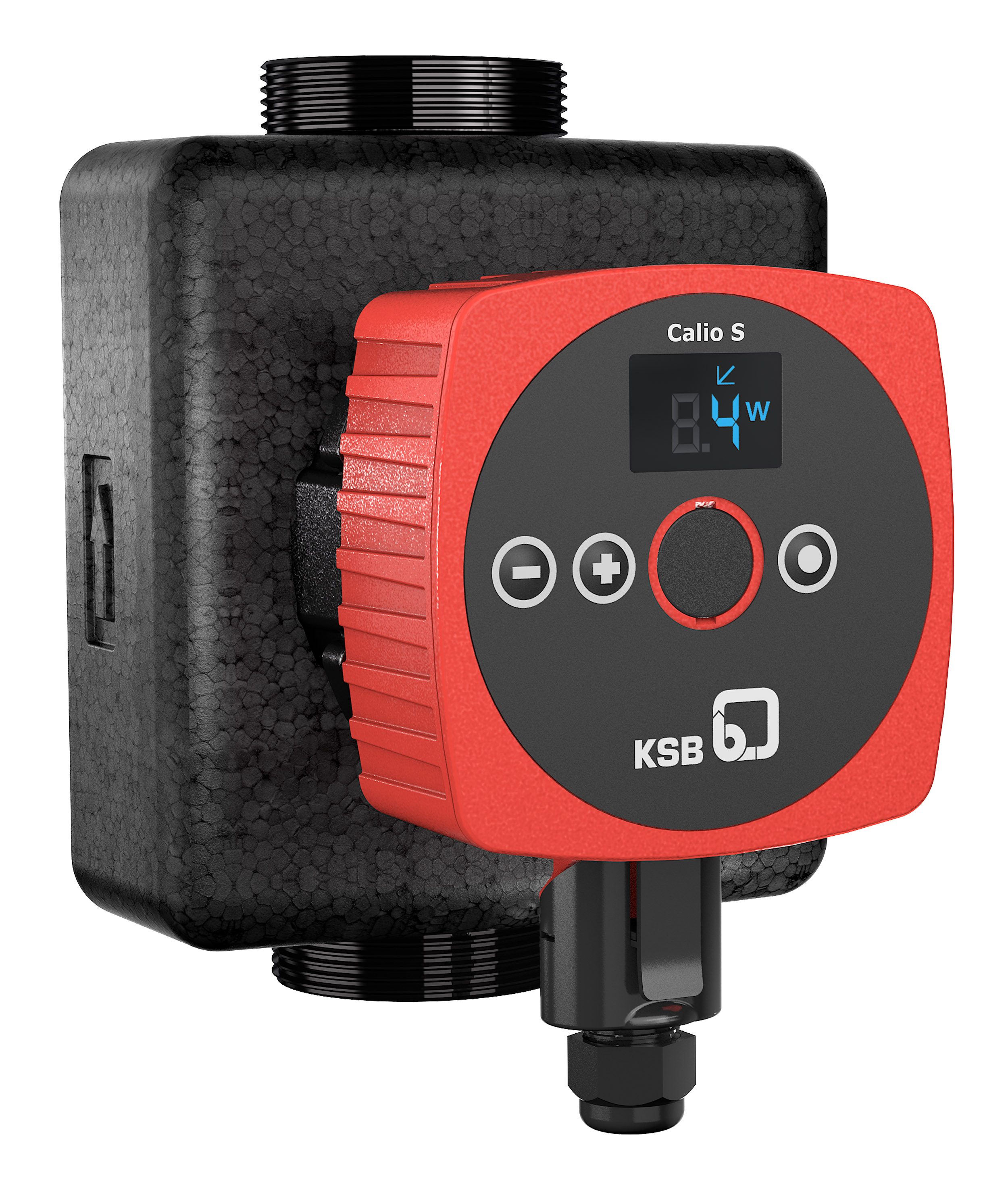 The KSB Group will introduce its latest generation of high-efficiency circulator pumps, the Calio S and Calio-Therm S type series, at ISH 2019, which takes place from 11-15 March in Frankfurt.
The Calio S is intended for heating, ventilation and air-conditioning systems and the Calio-Therm S for drinking water circulation systems. Developers have designed the pumps for compatibility with existing systems.
The pumps have a 230 V power plug in screw-in design and a straight cable entry. All cable types up to a cross-section of 1.5 mm² can be used and for installation in small spaces, an angled connector is available. Existing systems can be replaced by a Calio S circulator without any changes to the electric wiring.
An LCD field shows the operating mode, current input power, flow rate and head in alternation. If the setback operation function is enabled, the pumps identify minimum heat demand when the fluid temperature sinks continuously. They automatically reduce the setpoint by 30% and when heat demand rises again, the pumps revert to their previous setpoint.
For applications requiring heads of up to eight metres, two additional sizes, the Calio S 25-80 and the Calio S 30-80, will be available from mid-2019.