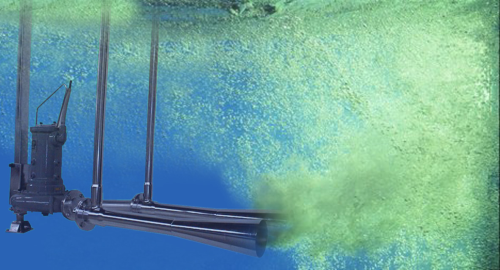 The Aillwee Cave complex attracts close to 200,000 visitors per year, but as with almost every tourist attraction, visitor numbers can be unpredictable, causing irregularities for the effluent plant's balance tank.
Nicky Johnson, Managing Director at Aillwee Cave, said: "The Landia AirJet has kept on working away, to the point that we almost forget it's there"
He added: "Before its installation, our plant coped at typical levels, but as soon as it wasn't fed continuously with the right amount of liquor, we encountered problems. Those issues all vanished a long time ago. At the time it looked like we might have to change the effluent plant completely, but Landia's AirJet keeps the balance tank properly aerated and homogenised, removing any unpleasant odours. Overall, it provides us with much better management of our wastewater".
Benefitting from Landia's highly durable non-clogging Chopper Pump, the AirJet is a propeller-free aerator that requires no ancillary equipment.
Considered a must-see for visitors in this part of Ireland, Aillwee offers 1.3 km of passageways through beautiful caverns, over-bridged chasms, strange rock formations and a thunderous waterfall.