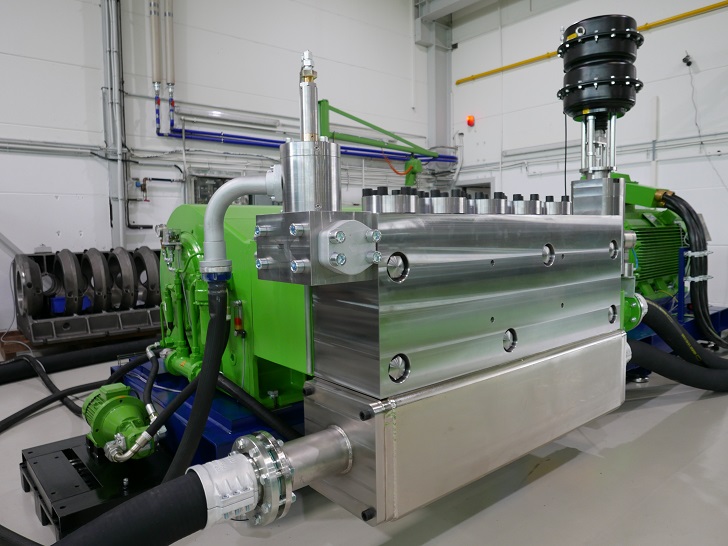 The new quintuplex pump from KAMAT offers users the option of generating large volumetric flow, up to almost 4000 l/min, and high pressure, up to 3500 bar.
With the designation K120000-5G, the pump developed upon requests from customers, primarily from the process and steel industries for high pressure and ultra-high-pressure pumps with the largest possible volumetric flow. Kamat has expanded the existing range of quintuplex pumps, with five plungers, with a model which is 50 % more powerful than the previously strongest pump with 800 kW engine power. 
Different drive unit
The drive unit of the new 1200 kW pump has an industrial gear unit with a separate housing.  The manufacturers claim that this lowers production costs and allows easy adaptation of the gear reduction to the individual requirements, even afterwards. Additional differences to the 800 kW pump are the number of crankshaft bearings (six instead of four) and the forced feed oil lubrication for the large crossheads.