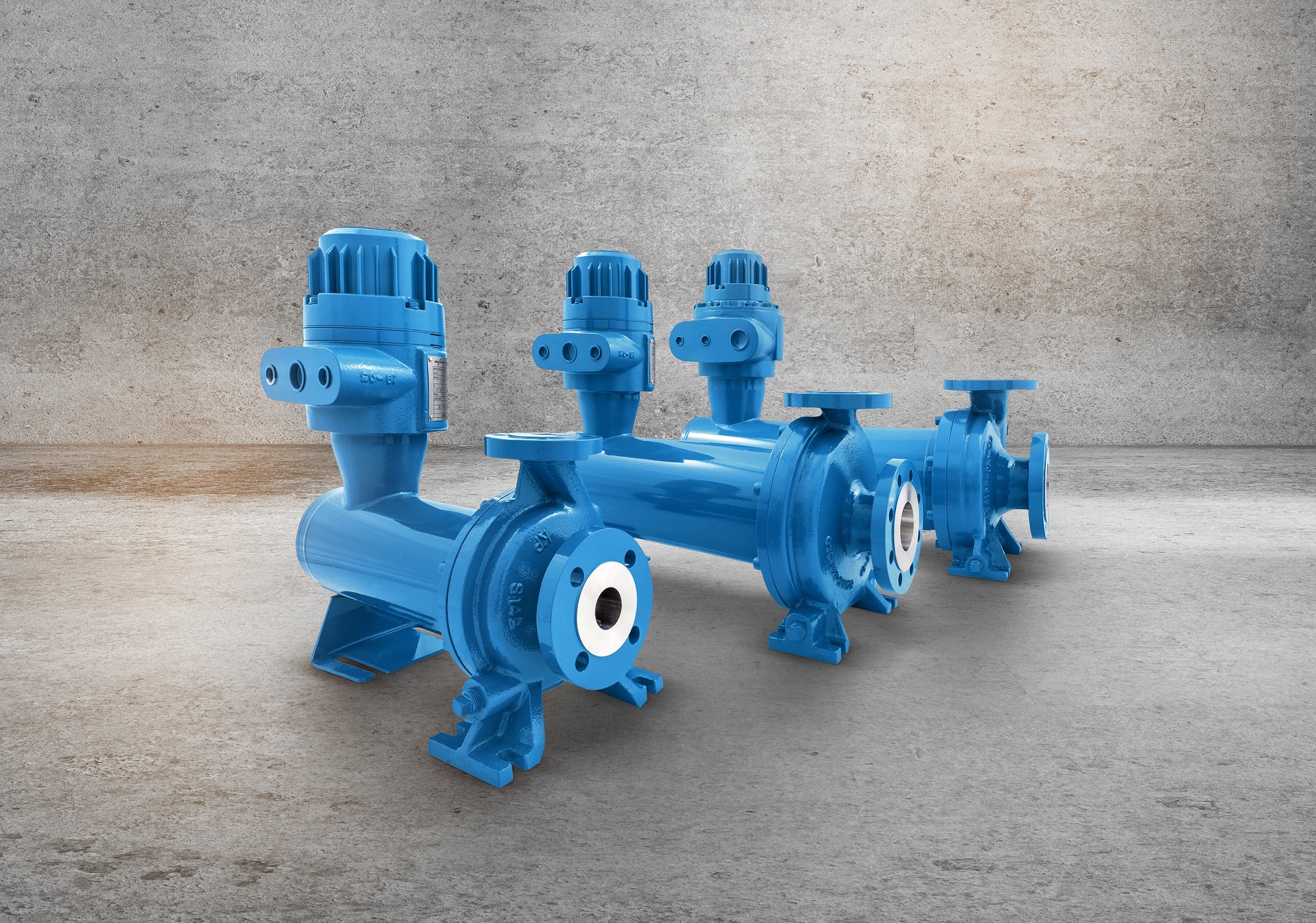 Lewa has expanded its portfolio to include four new sizes of the Non-Seal canned motor pumps from Japanese parent company NIKKISO Co. Ltd, designed for chemical and petrochemical transfer tasks in the European market
There are now 12 different sizes in the series and all pumps are designed according to DIN EN ISO 2858.  All pumps in the series offer a safe, reliable alternative to standard centrifugal pumps due to their compact, robust design and low-vibration operation.
With the new sizes, heads of up to 90 m are now possible, the maximum flow rate is up to 80 m³/h and fluids in a temperature range from -60 °C to +400 °C can be pumped without problems.
In addition to conforming to the European standard for standardisation of centrifugal pumps, all ISO models are certified according to the ATEX 2014/34/EU directive for use in potentially explosive working environments. Lewa also offers NIKKISO Non-Seal pumps in customised versions, such as an API 685-compliant design for use in the petrochemical industry.