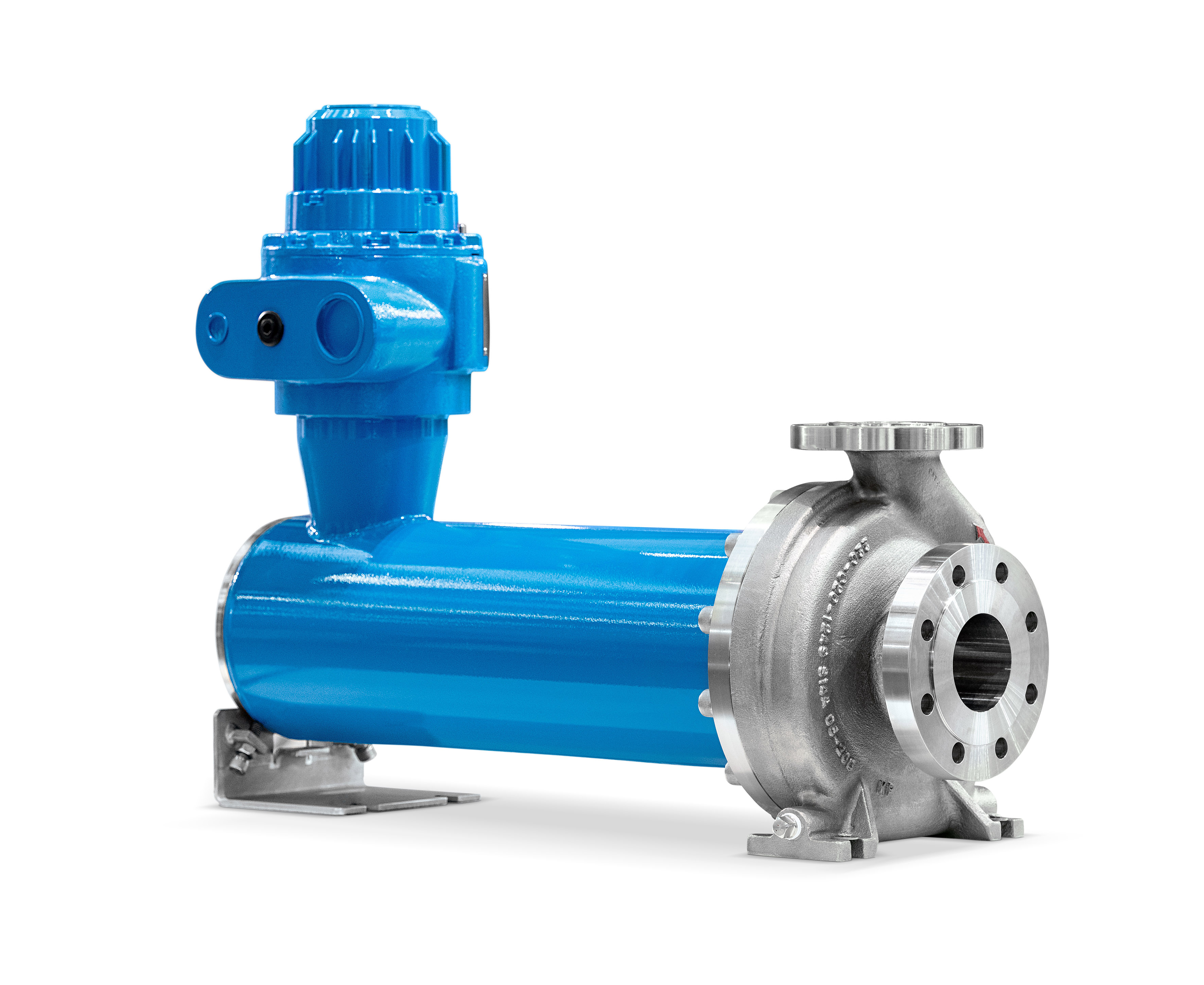 German pump manufacturer LEWA is now offering NIKKISO Non-Seal centrifugal canned motor pumps in accordance with the requirements of DIN EN ISO 2858.
To cater for the European market, the NIKKISO Non-Seal brand centrifugal canned motor pumps became available from January 2019. Four sizes, the 25-160, 32-125, 40-200 and 50-200, were initially introduced with another four models following in February.
A total of 12 pump sizes will be available by the end of the 3rd quarter of 2019. The four models feature a maximum drive output of 27.5 kW at a maximum flow rate of 80 m³/h and a maximum head of 90m.
This type of pump is used mainly for the transfer and circulation tasks of easily flammable, explosive or toxic fluids in the chemical and petrochemical industry. They satisfy the requirements of the ATEX Directive 2014/34/EU and can be customised. With the additional implementation of the requirements of DIN EN ISO 2858, the company says it can fulfill the demands of plant operators for standardised and easily interchangeable pumps
All Non-Seal centrifugal canned motor pumps are equipped with the E-monitor, developed by Nikkiso, for the continuous improvement of operational safety and reliability.