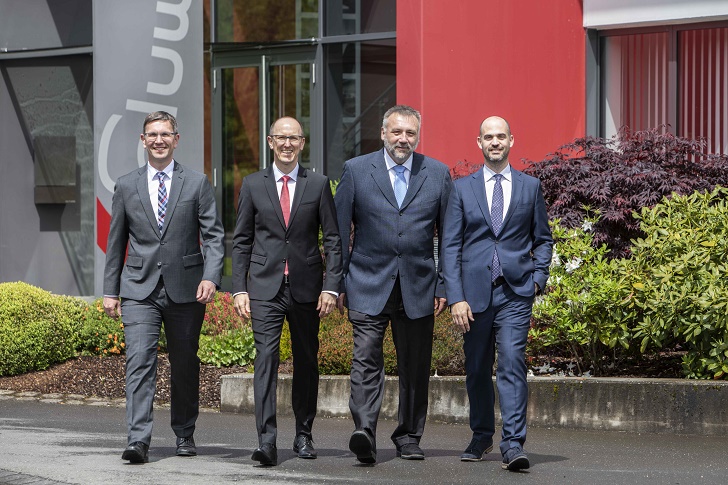 Following the retirement of managing director Rudolf Gänsl, Feluwa Pumpen GmbH has appointed a new management team.
Senior managers Ralf Goebel (Business Administration & HR), Christoph Marks (Operations), Daniel Nägel (Technology) and Ralf Scherer (Sales & Marketing) have been appointed managing directors and will lead Feluwa as a team.
The German pump manufacturer has planned the transition for some time. Over the past few years, responsibility for the individual business areas has gradually been delegated to the new managing directors so they are now well prepared.
"We are proud to present a future-oriented solution," said Ralf Scherer, spokesman for the management team. "Our employees and customers are well acquainted with us and it is important to continue our close cooperation. Furthermore, we would like to thank Mr Gänsl sincerely for his extraordinary commitment and the success which Feluwa has achieved during this time. On behalf of the whole Feluwa team, we wish him all the best for his future."