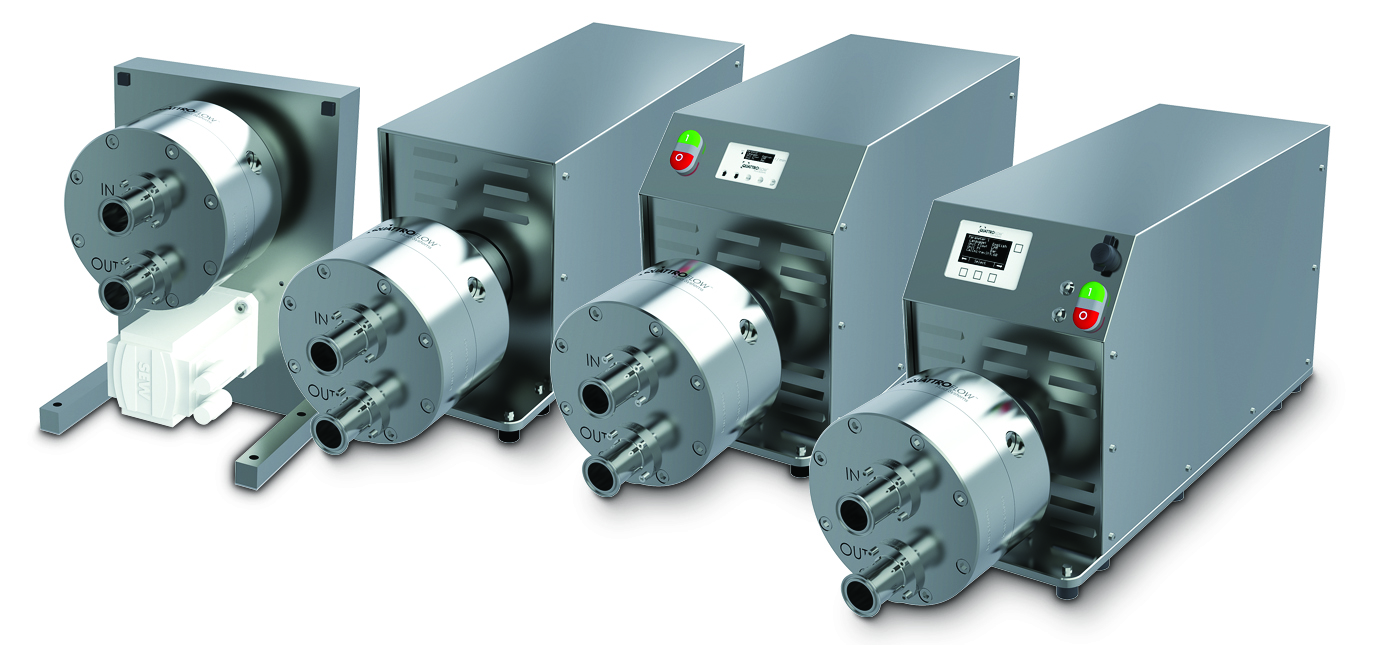 Quattroflow has extended its range of multiple-use quaternary (four-piston) diaphragm pumps with the introduction of the QF5k.
The new model offers a flow rate of up to 6,000 litres per hour (lph) and is designed to be used for demanding biopharma applications such as chromatography, virus filtration and sterile filtration.
The QF5k features pump chambers that can be drained to maximise product recovery while significantly improving venting to remove air trapped during priming.
Available in four different drive versions, QF5k pumps have been developed for a range of process requirements from integration into fully automated systems to stand-alone applications requiring their own pump controller.
Additional features and benefits include a proportional and linear flow performance for optimal precision during flow control; 120:1 turndown ratio; high flow stability low-pulsation characteristics; risk-free dry running; and autoclave capabilities.
The QF5k model can also be integrated with the new automated Q-Control Integrated Pump Controller.
Quattroflow multiple-use pumps are now available in eight different sizes covering a flow range from 1–16,000 lph.