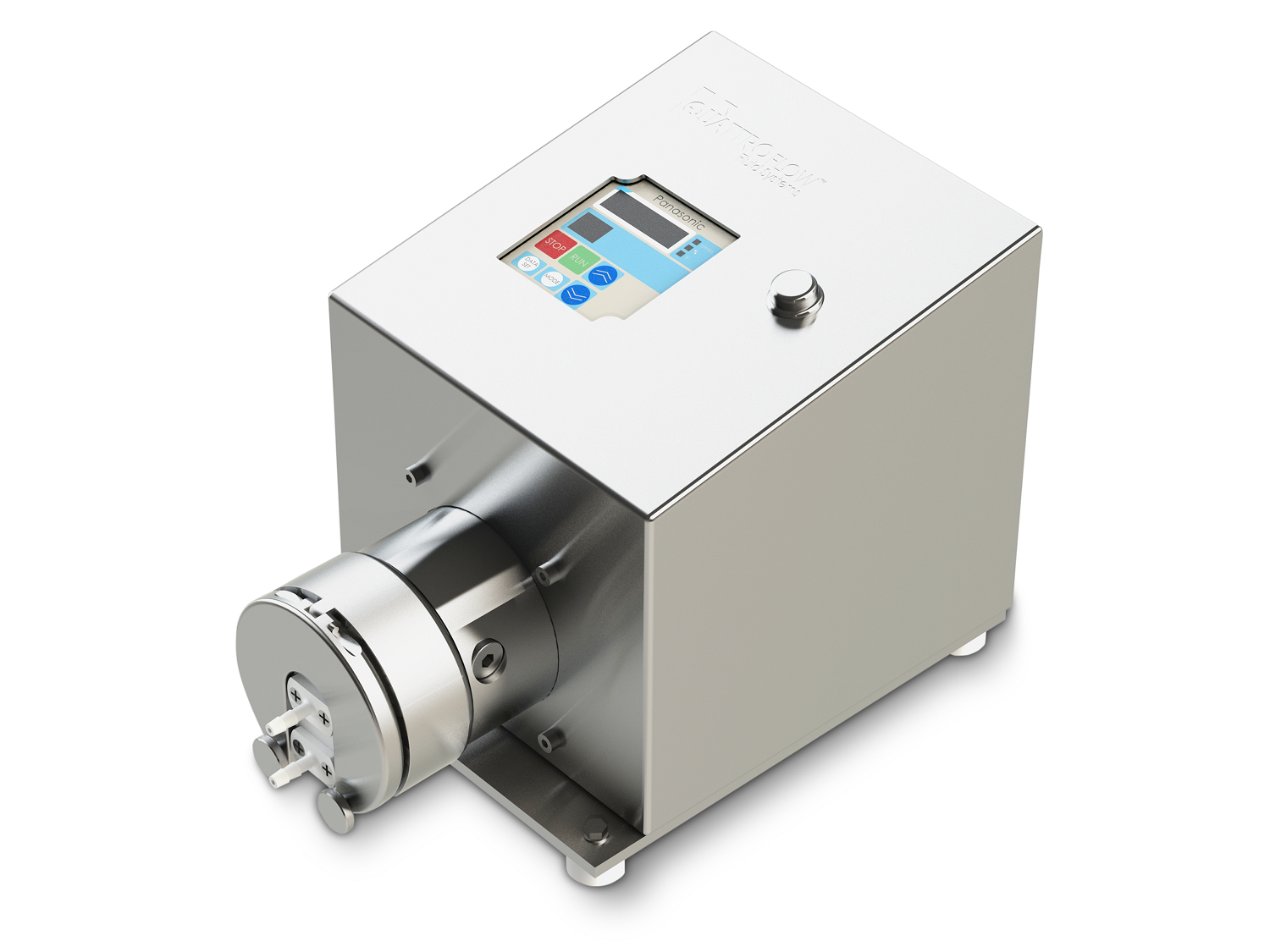 Quattroflow has extended its line of single-use pumps with the release of its new QF30SU single-use diaphragm pump for low flow rates.
The QF30SU has flow rates from 0.06 to 30 lph (0.02 to 8 gph) and is designed for pharmaceutical and biotech applications that require lower flow rates.
QF30SU pumps feature a replaceable polypropylene (PP) wetted pump chamber that can be replaced without special tools. The simple disposal of the pump chamber eliminates cleaning and cross-product contamination risk. It has a high turndown ratio at 500:1 and so can optimise chromatography, TFF and virus filtration operations. It also features a linear flow performance, is retrofittable to Quattroflow QF150 drives, and has a maximum pressure of 4 bar (58 psi).
With the addition of the new QF30SU, Quattroflow pumps now offer eight sizes covering a flow range from 0.06 to 16,000 lph (0.02 to 4,227 gpm).  The company's single-use pumps primarily serve the biotech and pharmaceutical industries that require gentle displacement, product safety, purity and accuracy. The Quattroflow design has no mechanical shaft seal or wetted rotating parts, ensuring total product containment without abrasion or particle generation.