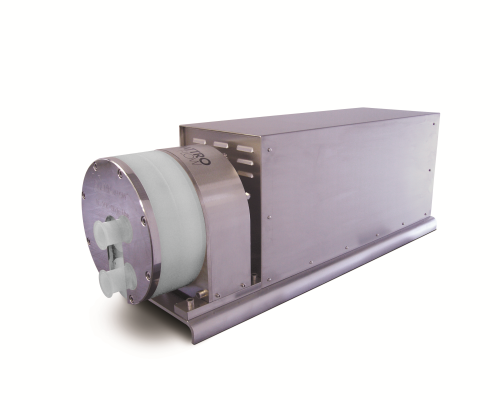 Featuring flow rates from 200 to 16,000 lph (53 to 4,227 gph), Quattroflow says the new QF20kSU is an ideal solution for a wide variety of pharmaceutical and biotech applications.
QF20kSU pumps feature a replaceable polypropylene (PP) wetted pump chamber that can be easily and quickly replaced as a complete unit between batches. Quattroflow says the simple disposal of the pump chamber eliminates sterilization, lowers cross-product contamination risk and reduces downtime. This design also assists in optimizing speed-to-market to maximize product availability within its patent window. QF20kSU pumps feature 51 mm (2") connections, a maximum pressure of 4 bar at 20°C (58 psi at 68°F), and autoclave and gamma irradiation capabilities.
Quattroflow Single-Use pumps primarily serve the biotech and pharmaceutical industries that require gentle displacement, reliability, product safety, purity and cleanability. Quattroflow says its four-piston quaternary design does not feature a mechanical shaft seal or wetted rotating parts, ensuring total product containment without abrasion or particle generation. Additionally, the four-piston pumping principle is said to enable risk-free dry-running, low pulsation, and self-priming.